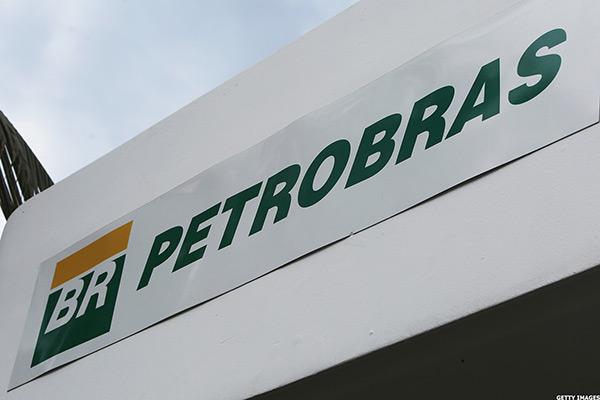 NEW YORK (TheStreet) -- Shares of Petrobras (PBR) were slumping 7.54% to $9.07 in mid-afternoon trade on Tuesday as oil prices fell.
Crude oil was down 2.4% to $45.18 per barrel while Brent crude was lower 1.88% to $47.41 per barrel this afternoon. Oil prices slid on concerns over a growing global oversupply.
The American Petroleum Institute will release its preliminary report on weekly crude stockpiles following today's market close. Analysts are looking for an increase of 4.5 million barrels for the week...
More