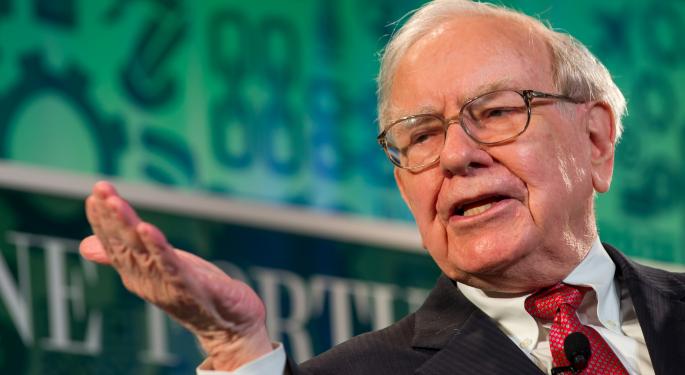 The Oracle of Omaha, Warren Buffett, turned 86 years old today. There's no question Buffett is one of the most successful and iconic investors of all time, but it's been a long road for the long-term investor.
Buffett reportedly bought his first shares of stock in 1941 when, at age 11, he bought three shares of Cities Service Preferred. Incredibly, the S&P 500 finished 1941 at 8.93.
By the time Buffett was 25, the market had climbed from 8.93 to 44.34 and Buffett was well on his way to making his fortune. At age 30, Buffett had already become a millionaire.
By age 50, when many people are beginning to seriously plan for retirement, the S&P 500 was up to 126.50. At age 52, Buffett's net worth was reportedly $376 million.
When Buffett turned 75 in 2005, the S&P 500 had once again surged higher to 1,225.92. Buffett's holding company, Berkshire Hathaway Inc. (NYSE: BRK-B), had a market cap of $127.1 billion.
Today, roughly 75 years after Buffett started investing, Forbes estimates his net worth at $60.8 billion, making him the third wealthiest person in the world.
Despite a constant stream of detractors over the years, Buffett's strategy of long-term value investing has clearly paid off.
Which stocks does Buffett like best for the future? According to its most recent filings, the following stocks are Berkshires five largest holdings:
© 2016 Benzinga.com. Benzinga does not provide investment advice. All rights reserved.
Source