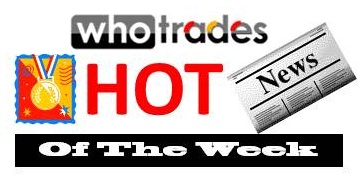 Economy & Markets:

- Gold closed at the lowest level in three years
- US 10-Year Note: Delayed Reaction to Taper, But Fitting With Long Term Trend

- Seems like Housing sector is growing

- Will the S&P continue to surge in 2014 also?

- USDJPY rallied to 5 year high

- Macro Data: Canada CPI and Sales Soft... CAD Weakens

What's New?

- Boeing Wins another Big Order
- Boeing raised dividend to 73 cents
- Darden to Spinoff Red Lobster

- Tesco Partners With Tata for India Supermarket Business
In Focus:
- Carnival Upgraded to Outperform by Credit Suisse
- Facebook down on Zuckerberg Shares Sale

- Mark Zuckerberg Donates 18 Million Shares of Facebook to Charity

- Campbell Soup Seen as Next Buffett Target

- Will Audi surpass BMW in sales? Aston Martin Celebrates 100th Birthday! Tesla Strives to Become Household Name...

- An Increase In Demand For Cloud Computing Helps Oracle Beat Expectations

Investment Ideas:
- Amazon's parabolic rally isn't over
- Comcast buying their way to be the elephant in the room

- Investment idea - Norfolk Southern