Sometimes less is more (less good data is moar good for stocks) and in the case of Marc Faber's recent appearance on Bloomberg's "What'd You Miss", 66 seconds of honesty was all that the hosts could take.
The Gloom, Boom & Doom report editor notes "we have had a meaningful decline in many stocks already," and warns it is far from over as market face two possibilities of "longer-term unattractiveness": "a 1987-style collapse," or a 1973-74-style slow "sliding slope of hope."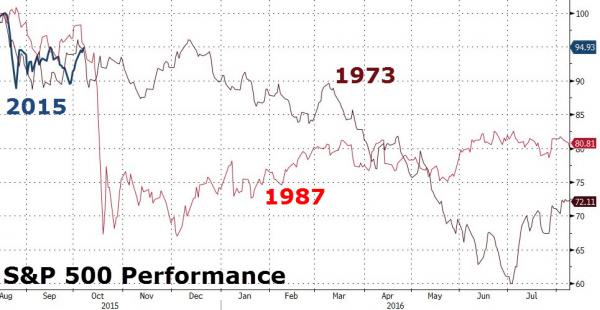 In the full interview, Faber goes into more detail on the world's deflationary pressures amid "colossal financial asset inflation."