With intentions to station new atomic weapons and 20 new nuclear bombs in Germany, how close is the U.S. to doing the same in the Baltics?
The U.S. has recently deployed a number of its nuclear-capable A-10 ground attack warplanes in Estonia, one of the Baltic states, not far away from the border with Russia.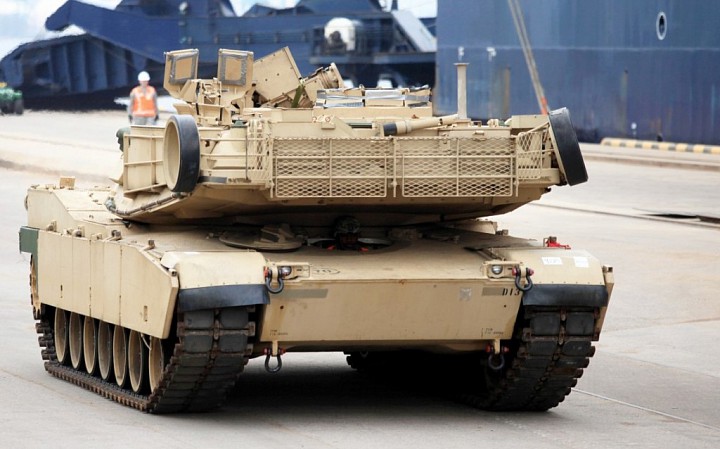 The A-10 warplanes arrived at the Ämari Air Base amid deployment drills as part of NATO's Operation Atlantic Resolve on September 22.
Estonia has repeatedly offered NATO to use the Ämari Air Base as a facility for NATO's Baltic Air Policing patrols.
Earlier this month, a number of Lockheed Martin Corporation (NYSE:LMT) F-22 Raptor fighters were deployed at Ämari.
In June, Russian Foreign Ministry issues a warning that stationing U.S. nuclear weapons in Europe could lead to "dangerous consequences."
How probable is Russian invasion in the Baltics?
With reports that the Pentagon is preparing for a potential war with Russia in the Baltics by revising its contingency plans for the first time since the collapse of the USSR, there are growing concerns over a possible military escalation of the tensions between Washington and Moscow.
Although it does not mean that the U.S. Defense Department considers a war against Russia in the Baltic states of Estonia, Latvia and Lithuania as something imminent, but war strategist in Washington are clearly concerned over Russian growing aggression in the region.
Estonia and Latvia are of particular concern to become the next Crimean scenario candidates for Russian aggression, since they have 25 and 27 percent of the Russian minority population respectively. What's also alarming is the number of cross-border incidents between these states and Russia in recent months.
However, the U.S. is not prepared for a...
More