Earlier in the week,
GBP/AUD showed some signs of bearish continuation
, but I noted that we needed a few more clues.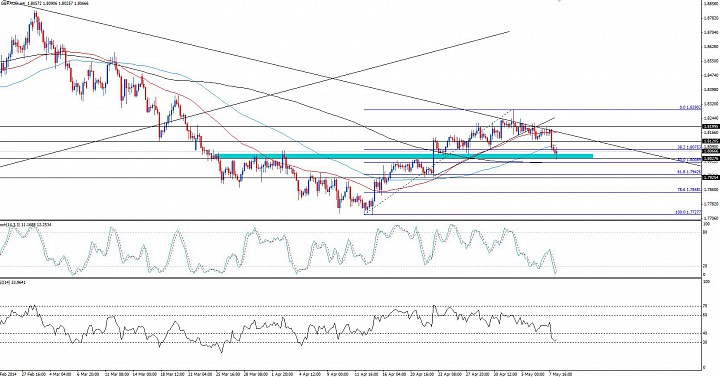 (gbpaud 4h chart, 5/8)
Bearish continuation:
As we start to look at the end of this trading week, GBP/AUD has given us another bearish continuation clue, breaking below last week's low with strong bearish price action seen in the 4H chart.
In the bearish continuation scenario, GBP/AUD looks poised to test the pivot around 1.7925. Below that the 1.7727 low on the year will be in sight.
Wait for a brief bullish attempt:
Before considering further downside, we should consider a possible near-term bullish attempt now that price is at a previous support/pivot area in the 1.8025-1.8060 area. If there is a brief rally, look for resistance when price comes back to 1.8120.

Bullish scenario:
However, if traders push the pair above 1.82, the bearish outlook needs to be shelved in consideration of a bullish breakout and thus bullish outlook.