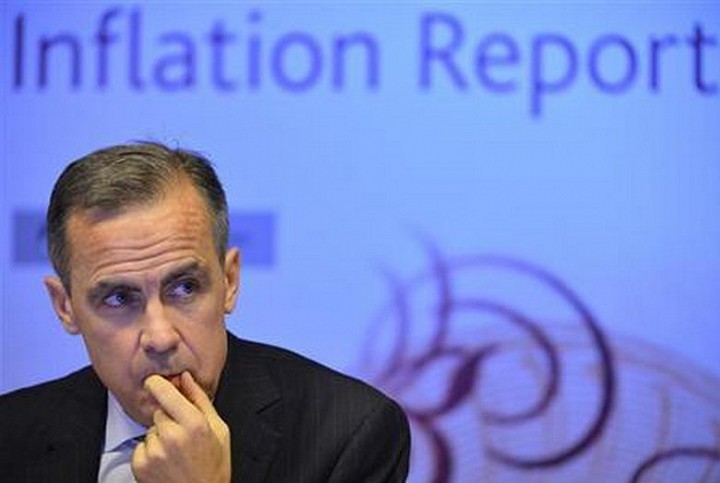 The Bank of England's quarterly inflation report and subsequent press conference paved the way for a dip in GBP/USD.
Neutral, non-hawkish BoE
The main takeaway from the report and presser is that the bank is staying in the middle of the road, which tempers the expectation of a rate hike in the middle of 2015.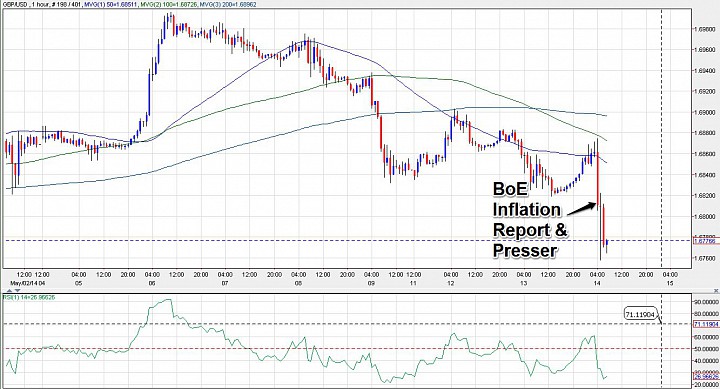 (gbpusd 1h chart)
Bearish reaction:
The market reacted like there was a dovish bias, but most BoE watchers only saw a non-hawkish, and rather neutral stance. Also note that there was positive UK jobs report and hour before the BoE risk, which failed to give GBP/USD. In fact, the market traded cable lower after the positive report, whipped up and down during the BoE inflation report, and eventually settled lower after the press conference.
Bearish Correction:
Traders therefore must believe GBP/USD needs a bearish correction since rallying from the 2014-low of 1.6252 in February, to almost 1.70 just last week. When you look at the daily chart, you can see that cable is still bullish.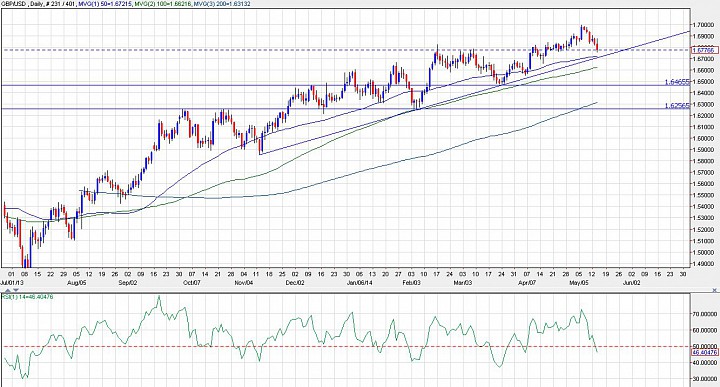 (gbpusd daily chart)
Support, bullish market:
The current bearish correction will be facing key support just above 1.67. There is
1) the 50-day SMA, and
2) a rising trendline coming up from November. 2013.
A break below 1.67 reflects a bearish correction, but far from indicating a bearish market development. 
Bullish continuation scenario:
When the daily RSI reading dips to 40, see if the GBP/USD will stabilize. If it does, and there is a bullish attempt, we should be following the trend and anticipating a test of the 1.70 handle.
Bearish scenario:

If there is a significant bearish correction, or a bearish trend development, the daily RSI should dip below 30. Also, we have not seen a lower low and a lower high yet. A failed bullish continuation attempt that finds resistance below 1.70 should give traders more reason to expect a significant bearish correction.
In this bearish scenario, the target/key support will be 
1) 1.6465 (March-low)
2) 1.6252 (2014-low)