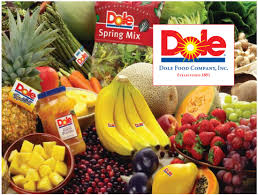 (Image Source: Dole.com)
David H. Murdock Jr., CEO of Dole Food Company, Inc.(NYSE:DOLE) is taking full control of the company. Mr. Murdock is offering a buyout of the remaining shares that he does not control for $13.50 a share. The remaining shares make up about 60% of the company. The board has basically approved the takeout, but the 30 days rule is still on the table for them to seek a higher offer.
According to the New York Times, the deal is expected to be wrapped up by year's end. Bank of America, Deutsche Bank, and Bank of Nova Scotia are all involved in the financing of the takeover.