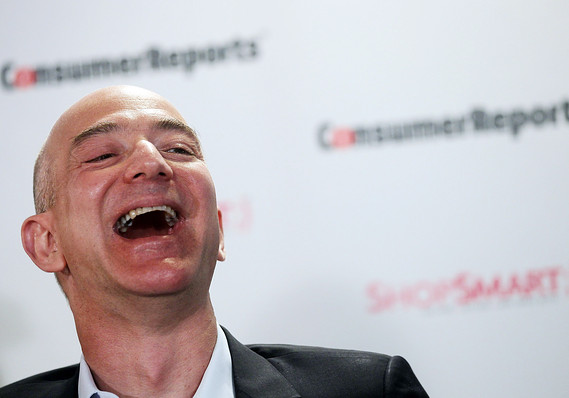 Jeff Bezos, Amazon.com's founder, has become the third richest American.
Shares of the online retailer and cloud services provider jumped in late trading on the strength of a surprise profit. The move pushed Bezos's net worth to more than $55 billion, according to the Bloomberg Billionaires Index.
That puts Bezos ahead of the Koch brothers and just behind Bill Gates and Warren Buffett, according to the report.
Shares of Amazon AMZN, +6.23% rose nearly $60, or 10% in late trading to $623.30.
More from MarketWatch