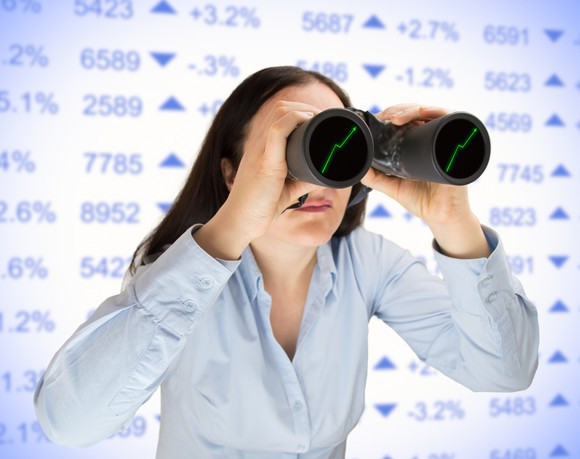 Every day the stock market offers thousands of potential opportunities for gains and losses. With huge swaths of data and endless ways to interpret it available, you might think only geniuses can pick stocks.
Nothing could be further from the truth -- and to prove it, we asked three Motley Fool contributors to share simple tips for picking winners. Keep reading to learn how they find home run stocks.
Buy companies with high switching costs
Brian Feroldi: One way to find a home run stock is to buy companies with the widest economic moat that you can find. A company can build a wide moat is by creating switching costs for its customers. Think of these as one-time inconveniences or expenses that a customer would incur if they decided to switch to a competing product. If a company can make it a hassle for its customer to switch to a competing product, then it stands a greater chance of keeping its customers for a long period of time.
One such company that has huge switching costs working in its favor is Intuitive Surgical (NASDAQ:ISRG), the leader in robotic surgery. Installing one of the company's da Vinci systems is a huge undertaking, so you can bet that its customers would loath having to switch vendors. After all, before a customer signs on, they need to have a surgical space available, their staff needs to be fully trained, and they have to pay more than a million dollars to get the system. That's a lot of time and money that needs to be spent up-front to get up and running, so once all of that is behind them, it becomes an enormous burden for the customer to switch to a competing system.
That fact is really great for investors, as it helps to keep Intuitive Surgical's customers locked in. Since the majority of Intuitive Surgical's revenue now comes from service contracts and disposable instrument sales, the company's revenue and margins have become quite predictable. That allows management to keep its attention focused on expanding the company's product offering and on finding and training new customers.
This business model is really powerful, so perhaps its no surprise that Intuitive Surgical's stock...
More