While Russia successfully bombs unidentified targets – either ISIS or U.S.-trained rebels – in Syria, China is planning to join Russia's own emerging coalition by deploying Shenyang J-15, a carrier-based fighter aircraft.
Numerous reports have indicated that China is joining Russia's airstrike campaign in Syria, which has killed at least 39 civilians, including eight children and eight women.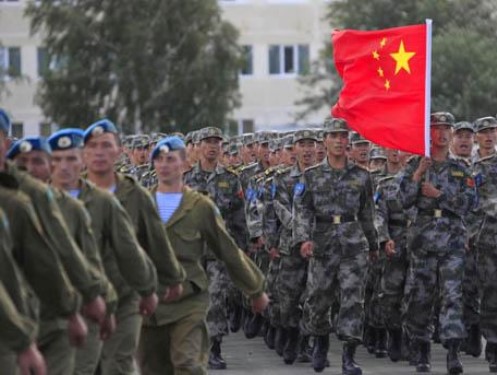 With a high risk of military clash between the U.S. and Russian forces conducting overlapping air campaigns in Syria, the Russian and Chinese joint airstrikes plan to bomb CIA's proxy jihadists, including ISIS militants in Syria.
Several reports also suggested that a large number of Chinese military advisers have already joined Russia's personnel in the Assad regime's stronghold Latakia province.
The news come a few days after Chinese Foreign Minister Wang Yi told a UN Security Council meeting that the world can no longer afford to stand by with its eyes closed on what is going on in Syria, while also not "arbitrarily interfere" in the Syrian war.
The Shenyang J-15 warplanes "will take off from the Chinese Liaoning-CV-16 aircraft carrier, which reached Syrian shores on 26 September," according to the Israeli military and intelligence news website DEBKAfile with news that Beijing is joining Moscow's venture in Syria.
It has been reported that the Russians have managed to negotiate with the Syrian government to provide them an exclusive access to some of the largest oil and gas fields in the region in return for the Russian airstrikes.
And China, which recently carried out joint naval drills with Russia in the Eastern Mediterranean and is expanding its military potential in the neighboring Pakistan, has major plans for the Middle East, particularly for Syria.
China has stakes in Syria's oil industry, in which China's state-owned National Petroleum Corporation holds shares in two of Syria's largest oil companies, while another Chinese company, Sinochem, holds...
More