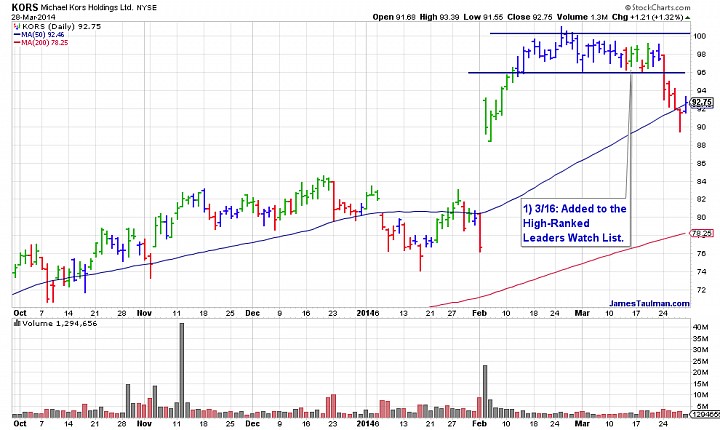 Lost -3.5% this week as it closed at a new recent low on Friday.

Still in a great group with decent overall ranks and steady annual earnings growth, with solid quarterly earnings comparisons.
Any trading above our TRIGGER PRICE while volume is at least on pace to be +50% above average, as that would have it flashing our technical buy signal up to the MAX BUY PRICE.