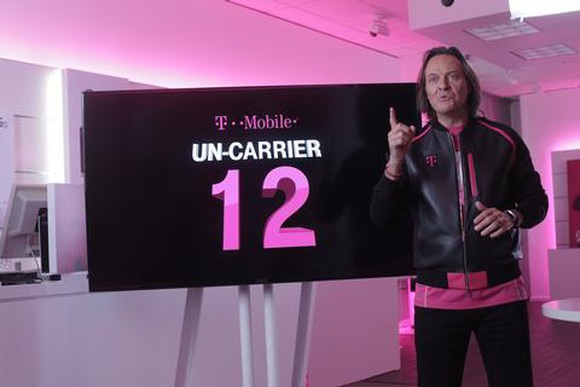 Un-carrier T-Mobile (NASDAQ:TMUS) is finding itself on the receiving end of some accounting criticism. Activist investor CtW Investment Group has asked that the SEC look into T-Mobile's accounting practices, alleging that the company did not adequately disclose a change in one of its most important estimates: allowance for credit losses. CtW believes that T-Mobile has been quietly reducing this allowance, which is a percentage of equipment installment plan (EIP) receivables, even as the credit quality of those receivables has been "deteriorating." CtW estimates that the change allowed T-Mobile to book an additional $122 million in earnings between Q4 2014 and Q3 2015.
In addition, the investor says T-Mobile has been given inappropriate prominence to non-GAAP financial metrics, a practice that the SEC started broadly cracking down on earlier this year. Deutsche Telekom, as the majority shareholder and parent company, also stands to benefit from the possible accounting discrepancies, which CtW says has helped T-Mobile shares soar to all-time highs. Deutsche Telekom also recognizes a portion of T-Mobile's earnings on its own income statement.
Let's take a look at CtW's allegations and see if investors should be concerned.
Why so low?
Here are the four quarters in question (emphasis CtW's):
Quarter

Total EIP Receivables

Allowance for Credit Losses

Allowance as Percentage of Receivables

Q1 2014

$3,487

$97

2.8%

Q2 2014

$4,029

$126

3.1%

Q3 2014

$4,403

$131

3%

Q4 2014

$5,138

$116

2.3%

Q1 2015

$5,275

$106

2%

Q2 2015

$5,555

$112

2%

Q3 2015

$5,193

$137

2.6%

Q4 2015

$3,558

$148

...
More