On Thursday, The Wall Street Journal first reported that CVS Health (CVS) had been in talks to buy Aetna (AET) for more than $200 per share, or around $66 billion.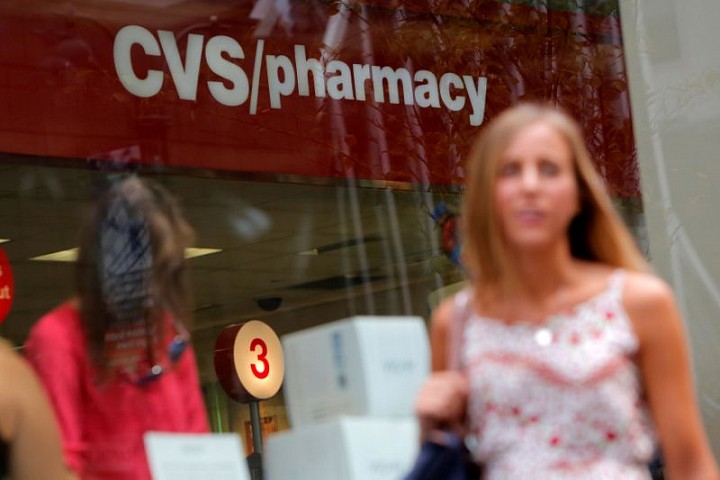 Some analysts were quick to call such a deal "insane." Many analysts saw an opportunity to streamline and cut costs in the drug supply chain. A few analysts suggested this could be the beginning of big changes in the way healthcare is handled America, where costs are unusually high and rising.
In recent weeks and months, Aetna CEO Mark Bertolini and CVS CEO Larry Merlo have both separately spoken publicly about problems in US healthcare and they both advanced solutions they've had in mind. The two, who are 'good' friends, even acknowledged that they talk to each other.
Their own words would suggest a merger between CVS, the drugstore retailer that also operates walk-in clinics and a pharmacy benefit manager, and Aetna, the nation's third-largest insurer, could the beginning of falling healthcare costs.
Why can't CVS be the first stop for healthcare?
"We are talking with CVS who has 9,000 stores within 3 miles of 80% of the American public," . "Should [CVS] be in the business of seasonal items or DME? Why can't they be first stop outside the home in the community for healthcare when they are right around the corner?"
He added that people see their pharmacist a lot more than they see their doctor.
"We gotta get this sort of sense in the community that we are there for them," . "And there are all sorts of resources available to ready to deploy. It's really a logistical capability."
Speaking at Yahoo Finance's All Markets Summit last week, Aetna's CEO made a case for why the U.S. healthcare delivery system is broken. He pointed out that the U.S. spends the most on healthcare among the OECD nations, but still falls behind.
"When you add together our healthcare spend and our social spend, we are now 11th among the OECD nations. We are the only nation that spends more than 40% on healthcare," Bertolini said. "The rest of the nations spend less than 40% on healthcare. The United States spends 62%. Our lack of investment in social determinants of health has led to a ranking of we are No. 34 out of 34 in the OECD nations from the standpoint of value. So this is a value problem."
Bertolini has long argued that the way to address soaring healthcare costs is by fundamentally changing how America thinks about healthcare. Currently, it provides "too little" focus on creating "productive, viable, happy people." Essentially, the lack of investment on the social side is what's driving healthcare costs. To illustrate his point, Bertolini highlighted the opioid epidemic, noting that Americans consume 80% of the opioids produced.
"We have a society that is not happy," he said.
At the moment, the U.S. healthcare system is focused on waiting until people are broken to fix them. That's not working. As a result, Bertolini thinks the definition of health needs to be redefined.
"I think we should define health is a healthy person is productive, a productive person is socially, economically, and physically viable and viable people are happy," he said.
To achieve this, thinking about health needs to be moved from the exam table to the kitchen table, according to Bertolini. In other words, they have to get into the home.
More