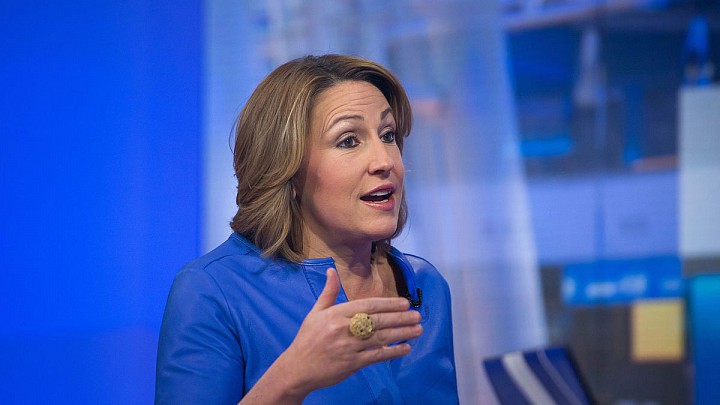 Mylan CEO Heather Bresch faces calls to explain 400% increase
Senator Joe Manchin of West Virginia is Bresch's father
Members of Congress are in an unusual position as they demand an explanation for Mylan NV's 400 percent price hike for the EpiPen and focus attention squarely on its CEO: Heather Bresch.
If lawmakers follow the usual script, Bresch could get called up to Capitol Hill next month to explain her company's justification for raising the price on the life-saving allergy shot. But that could be awkward, since she's the daughter of Democratic Senator Joe Manchin of West Virginia.
While Bresch's family ties may mute the ire of some lawmakers, others are already asking the company about taxpayers having to foot the bill for these price increases -- particularly after Bresch and the company successfully pushed legislation to encourage use of the EpiPen in schools nationwide.
Mylan is the latest drugmaker to provoke congressional ire for steep price hikes. Martin Shkreli and executives from the company he used to lead, Turing Pharmaceuticals AG, and executives from Valeant Pharmaceuticals International Inc. were called before congressional committees earlier this year to explain why they bought the rights to older drugs that lacked competition and raised the prices.
Mainstream Drug
The Mylan controversy fits a similar pattern. Mylan has increased the price of its EpiPen from about $57 a shot when it took over sales of the product in 2007 to more than $600 for two auto-injectors. But the company's EpiPen is a more mainstream drug used to treat life-threatening allergic reactions from bee stings, food allergies or other triggers, which could give the issue a larger constituency.
Mylan declined to comment when asked to explain the price hike or Bresch's role in promoting legislation. Manchin's office also didn't respond to requests for comment.
Members in both chambers expressed outrage this week.
"I am deeply concerned by this significant price increase for a product that has been on the market for more than three decades, and by Mylan's failure to publicly explain the recent cost increase, which places a significant burden on parents, schools and other purchasers of the EpiPen," Senator Mark Warner, a Virginia Democrat, said Tuesday in a statement, noting that he is a parent of a child with severe...
More