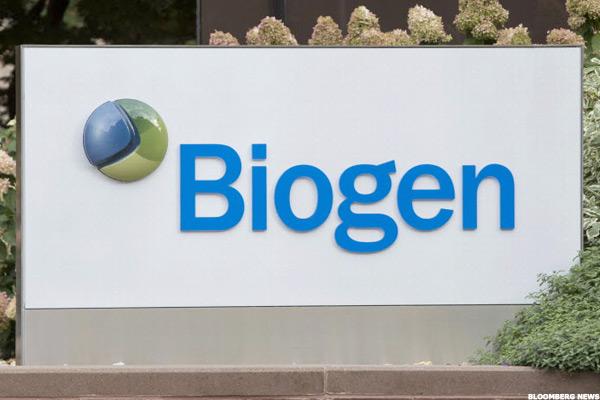 NEW YORK (TheStreet) -- Shares of Biogen (BIIB) were advancing in early-morning trading on Friday after the FDA granted its Alzheimer's treatment aducanumab a fast-track designation.
The designation is meant to bring new treatments for serious conditions with unmet medical needs to market more quickly.
Aducanumab targets beta amyloid plaques that many scientists believe contribute to the cause of Alzheimer's.
The treatment is being evaluated for two phase 3 trials to assess its safety and effectiveness in...
More