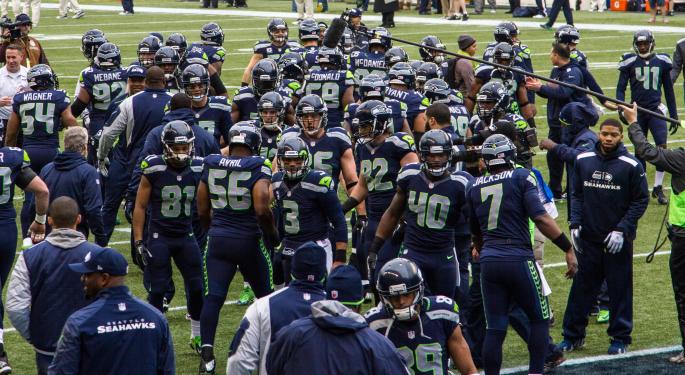 The Seattle Seahawks have become one of the top franchises in NFL since Pete Carroll took over as head coach and executive vice president of football operations.
Since joining the team in 2010, the Seahawks have won over 62 percent of their games, made the playoffs five times in six seasons, and reached two Super Bowls (winning one in 2013 and coming within inches of a repeat).
So, what's the secret? Pro Bowl defensive end Michael Bennett has one theory.
'They Let You Be You'
"A lot of white coaches want to be fathers to black players," Bennett told ESPN Mina Kimes. "Pete Carroll's not like -- 'You gotta tuck in your shirt.'" He shakes his head. "Do you know how much easier it is to work for somebody when you can be yourself? Why do you think Google GOOGL 0.15%, Apple AAPL 1.25% and Facebook FB 0.47% are so successful? When people can be who they really are, they do so much better."
Bennett said the Seahawks are the Google of the NFL: "They let you be you."
Empowering The Union
Bennett also spoke of the NFL Player's Association. Michael and his brother Martellus believe the union hasn't been innovative enough in tapping new revenue streams.
"Why are we not hiring people who used to work at Microsoft MSFT 0.69%, at Google, Apple? We can't be athletes thinking the way athletes think. We need people who are like: I used to work at Nike NKE 0.31%. Let's go to China and create our own shoes."
Martellus told ESPN, "I feel like they're always playing defense and not offense. They're never making progressive moves."
"We could be like the WWE WWE 1.82% -- they started their own channel," Michael said. "We could make our own movies... We could make our own show."
Click here to read ESPN's entire in-depth report.
© 2016 Benzinga.com. Benzinga does not provide investment advice. All rights reserved.