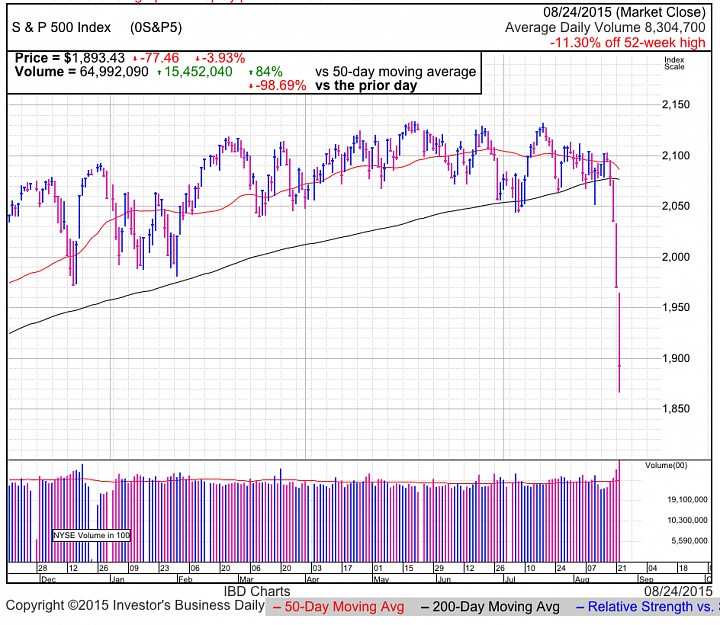 The S&P 500 officially entered correction territory Monday as the index closed down more than 11% from recent highs. Trading volume surged to one of the highest levels in history. It's hard to put yesterday's move in context since so few times have we seen such a volatile day where prices jumped multiple percentage points every hour.
Clearly this is one of the most emotionally charged markets this decade. The question before us is if these dramatic moves are warranted based on severely deteriorating fundamentals, or if this is simply an overreaction and the buying opportunity of the year.
The first thing we need to understand is what kind of selloff this is. Selloffs take one of two forms, the insidious grind lower that slips under the radar because few are alerted by slow moving declines. The other is the breathtaking plunge that makes front page headlines around the world. I don't think anyone needs me to tell them which type we find ourselves in the middle of.
But here's the thing, the selloffs we fear the most are typically the ones we don't need to...
More