Gap Inc. (GPS) fell in late trading yesterday after posting August same-store sales that trailed analysts' estimates as demand dropped at its namesake clothing chain.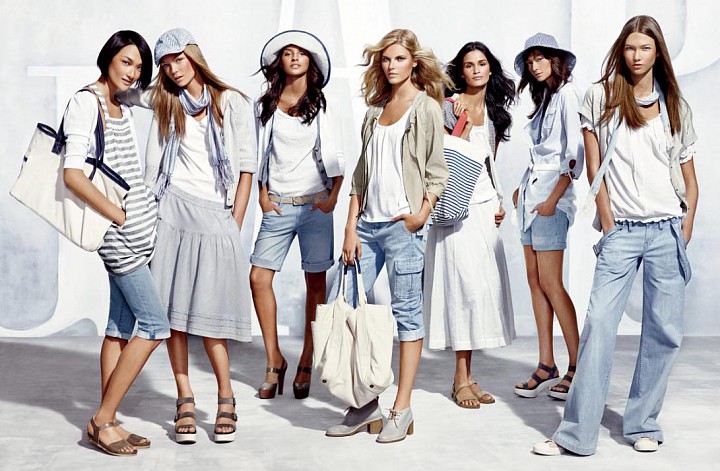 Sales online and at stores open at least a year declined 2 percent, the company said in a statement. Analysts estimated a 1.7 percent gain. Sales by that measure at Gap-brand stores slid 6 percent, while analysts projected a 0.4 percent drop.
Chief Executive Officer Glenn Murphy has been working to maintain sales growth as the choppy economic recovery restrains shoppers' appetites for new fashions. The August performance at the Gap chain will likely hurt its gross margin for the current month, the company said in the statement.
"They've had product that's been a little too bland, a little too basic," Susan Anderson, an analyst at FBR & Co. in Arlington, Virginia, said in an interview. "It sounds like they're going to have be really promotional to get rid of the product now."
The shares dropped as much as 6.9 percent to $43.36 after the close of regular trading yesterday inNew York. San Francisco-based Gap had risen 19 percent this year through yesterday's close.
Gap's bargain-priced Old Navy chain posted the best same-store sales at the company with a 2 percent gain last month. That still trailed the 3.6 percent increase analysts estimated.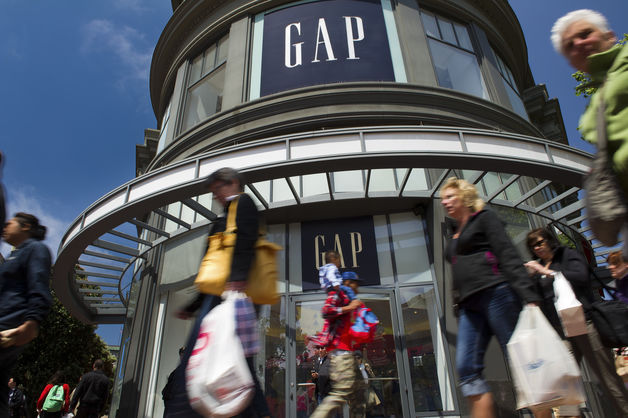 Banana Republic's sales fell 2 percent, while analysts projected a 1.1 percent gain.
Separately, surf and snowboard apparel retailerQuiksilver Inc. (ZQK) posted an unexpected third-quarter loss, hurt in part by late product deliveries.
The adjusted loss from continuing operations was 20 cents a share, the Huntington Beach, California-based company said yesterday in a statement. Analysts estimated profit of 3 cents a share.
The stock fell as much as 20 percent to $2.27 in late trading.