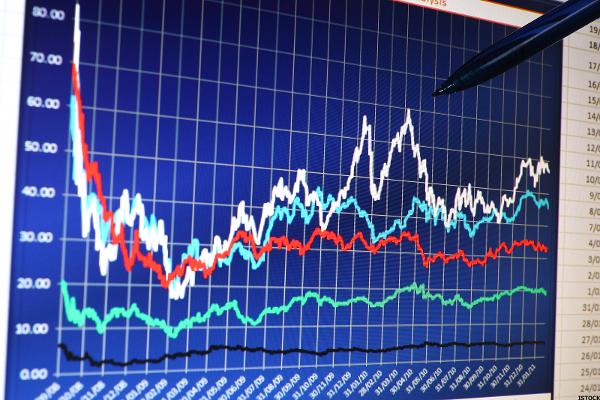 Here are 10 things you should know for Wednesday, April 20:
1. -- U.S. stock futures suggested Wall Street would open lower on Wednesday, and European stocks slipped as oil prices turned lower.
Oil prices fell as the end of a three-day strike by oil and gas workers in Kuwait signaled a ramp-up of production. Oil prices in the U.S. fell 2.3% to $40.13 a barrel.
Asian markets finished the session mixed.
2. -- The economic calendar in the U.S. on Wednesday includes Existing Home Sales for March at 10 a.m. EDT, and Crude Inventories for the week ended April 16 at 10 a.m.
3. -- U.S. stocks on Tuesday ended mixed as crude oil pushed energy stocks north, while a selloff in IBM (IBM) and Netflix (NFLX) pulled the tech sector south.
The S&P 500 rose 0.31%, while the Nasdaq fell 0.40%. The Dow Jones Industrial Average, which rose above 18,000 for the first time since mid-2015 on Monday, gained 0.27%.
4. -- Yahoo! (YHOO - Get Report) reported first-quarter earnings that exceeded Wall Street expectations, while CEO Marissa Mayer addressed "noise" and "misconceptions" about the company's strategic review and a potential sale of its core businesses.
Mayer maintained the review was the "top priority" for Yahoo!'s board and executive leadership.
"Management participates in daily calls and meetings, often several per day, with the strategic review committee," Mayer said. Yahoo! has a "well-defined, aggressive calendar" for the review, she said, though management would not outline benchmarks or dates.
Yahoo! reported $1.09 billion in first-quarter revenue, topping Wall Street estimates of $1.08 billion. A year earlier, revenue was $1.226 billion.
Ebitda for the period was $147 million, exceeding forecasts of $115 million. Earnings of 8 cents a share...
More