Volatility is contained... just like this...
The biggest driver of today's panic buying fiasco was rumors of a German compromise which were quickly denied (but the machines forgot to sell on the denial)... EURUSD gave back all its gains but US equity traders are far more intelligent and held...
EUR vs ES
A squeeze already had us rising before the rumor...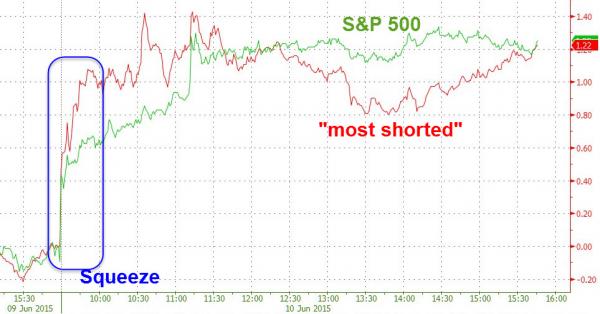 On the day, Trannies underperformed and the S&P had its best day in a month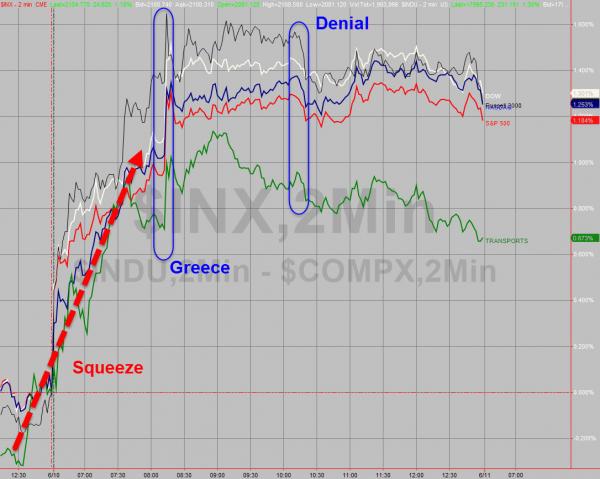 Notably, from the spike after the Greek rumor headlines,. stocks went nowhere...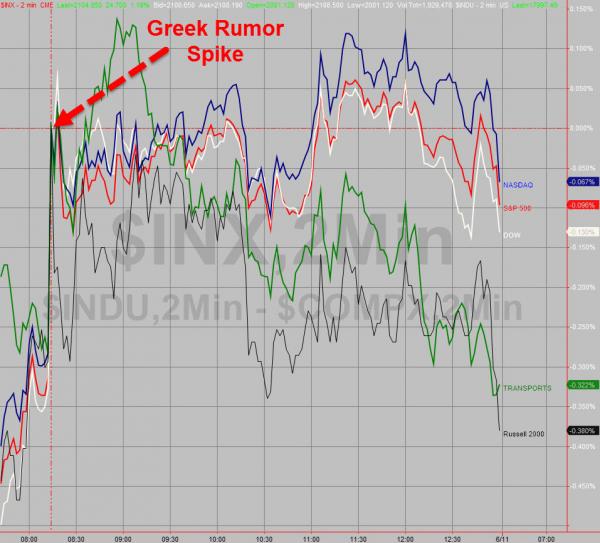 Since Friday, Trannies remain the red but today's excitement lifted the rest into the green on the week (and year)...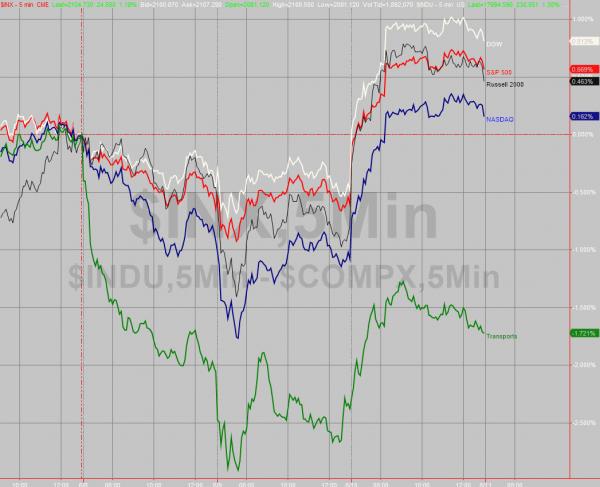 The reason for today's ramp - simple - recover the losses from Payrolls... (on no volume)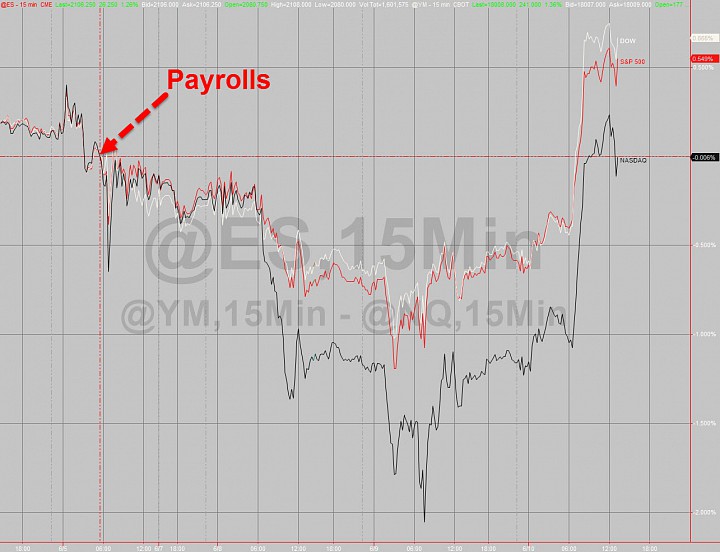 Volume was weak but everything traded very technically today:
AAPL closed back above its 50DMA (bouncing off 100DMA yesterday)
S&P 500 closed back above its 100DMA and 50DMA
Dow broke above the 50DMA but closed below (losing 18,000 into the close)
The VIX ETF VXX hit a new record low today... (biggest 2-day drop today in 2 months)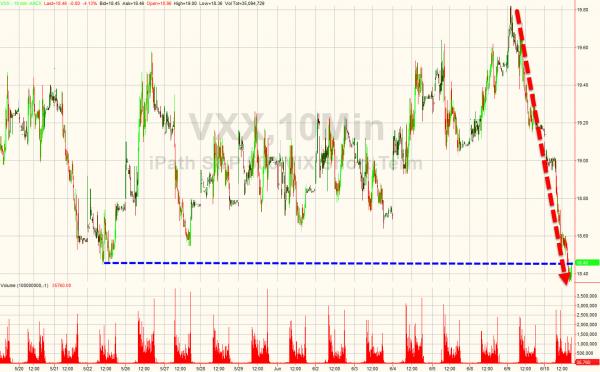 Mission Accomplished:
Kevin Henry's VXX mission today: all time low

— zerohedge (@zerohedge)

https://twitter.com/zerohedge/status/608644077467381760
The USDollar weakened again today, led by a surge in JPY on the back of Kuroda's idiocy...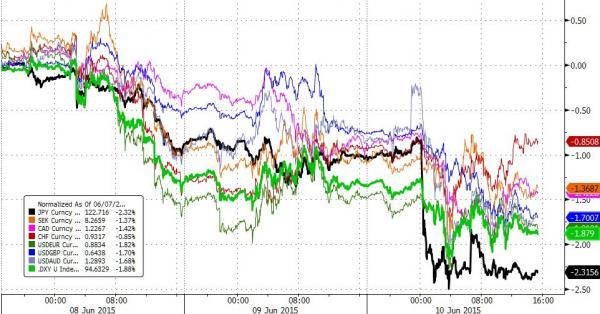 Treasury Yields rose once again (up 7 of the last 8 days)...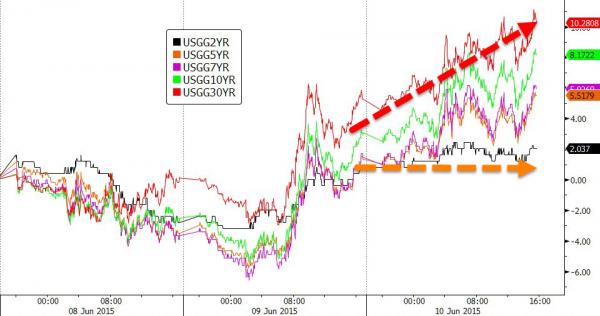 Based on Long Bond yields, it appears 30Y bond prices are about to experience the Death Cross...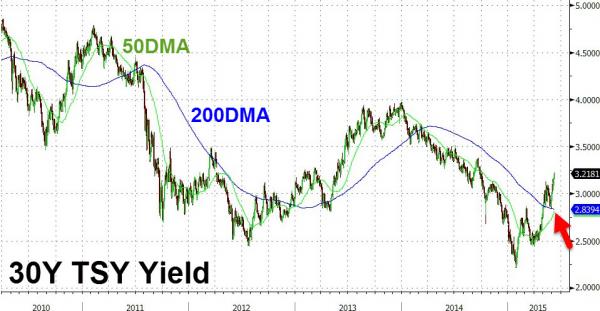 The weaker USD enabled some strength in the commodity space...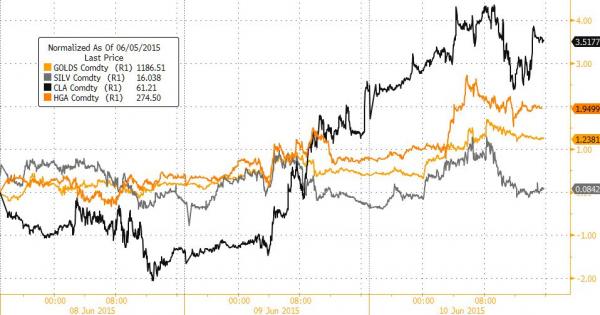 Crude oil prices soared on the back of record production in US, record production in Saudi Arabia, looming Iran supply, and the weakest demand grwoth in China since 1998... because inventories dropped and that's all the machines comprehend...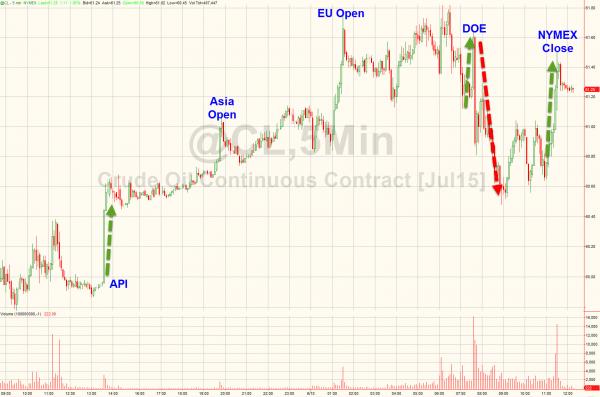 Airlines love higher oil prices now...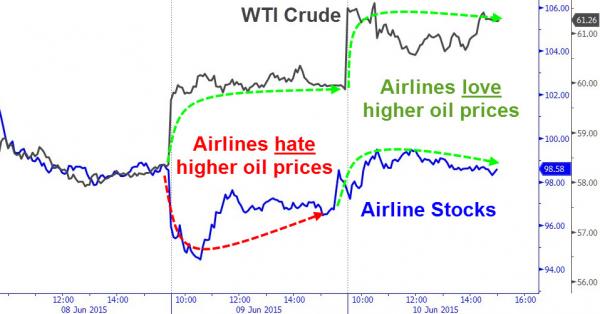 Charts: Bloomberg
Bonus Chart: RCA - The Netflix of The 20s
Radio Corporation of America (RCA) 1924-1934

https://twitter.com/deadlyfrom80yds

pic.twitter.com/4GplYxVjl3

— Rudolf E. Havenstein (@RudyHavenstein)

https://twitter.com/RudyHavenstein/status/608711114512211968