Dollar 10 Year Expectation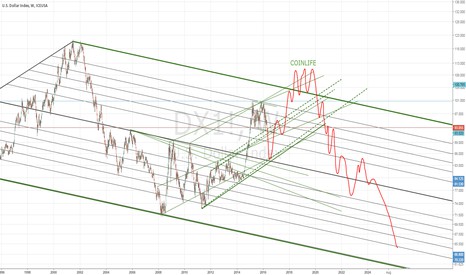 Expecting weak dollar for summer 2016 which will push up commodities into a solid bull cycle. The Dollar should then reverse course and shoot up in valuation "as stock are sold off" into 20200.00%% . I am expecting commodities to maintain valuation with but most likely ahead of the dollar. GOLD0.00%% SILVER0.00%% BITCOIN and OIL are solid Bets.

Check out COINLIFE on Youtube


Please Like!!!