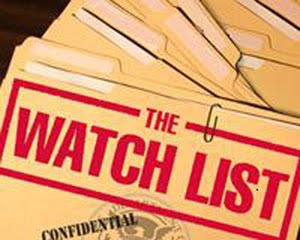 It's very important to have a Watch List.
I like to have about 24 stocks I keep a close eye on so that, when something happens and they go on sale, I'm ready, willing and able to pull the trigger in an instant. We just did that this week when Macy's (M) announced their earnings and we thought they were just what we wanted yet the market sold them off after the opening pop. That gave us a window to act and, because we follow M closely – we KNEW it was time to act and I issued a Top Trade Alert, identifying it as our top contender for Stock of the Year for 2018 (replacing LB, another retailer who has already flown higher).
We issued our 2017 Watch List back in March and in May we picked 13 out of 24 for action, including M as well as BMY, ESRX (still cheap), FCX, GE (cheaper), GILD, LB, PSA (still cheap), QCOM, TGT, GCI, FMCC and SEE (still cheap). So, out of 13 picks we had been watching and pulled the trigger on, 10 are winners, 2 are flat and one (GE) is down and the one that's down is the one we like most at the moment. Our "too early" entry on GE was:
GE (3/5) – Forever $30 but talk about a safe place to park your money! They even pay a 3.2% dividend (0.89) while you wait for something to happen – and it won't. GE is a $262Bn company that pays no taxes ($464M refund last year on $9Bn in earnings!) and has tons of money overseas – what's not to love? Even better, you can sell the 2019 $28 puts for $2.50 and use that free money to buy the $25 ($6.10)/30 ($3.05) bull call spread for $3.05 and that's net 0.55 on the $5 spread for a near 10-bagger if GE simply holds $30. There's anothe interesting way to play this one and that's to effecively buy it by selling the 2019 $32 calls for $4.40 for a net $27.60 entry and then buy the $28 calls ($4.20) for a net 0.20 credit and then just sell 1/2 of the April $30s (0.75). That way, you are collecting 0.375 per long and each time you collect $1.70 (4-5 quarters)
Provided courtesy of Phil's Stock World.