"Priced in?" Atlanta Fed's Lockhart is the un-Bullard as he proclaims that September would be "appropriate time" for rate hikes to begin... Stocks have roundtripped from initial excitement to lows of the day, short-end bonds are ugly as the curve flattens dramatically and the USD index is surging...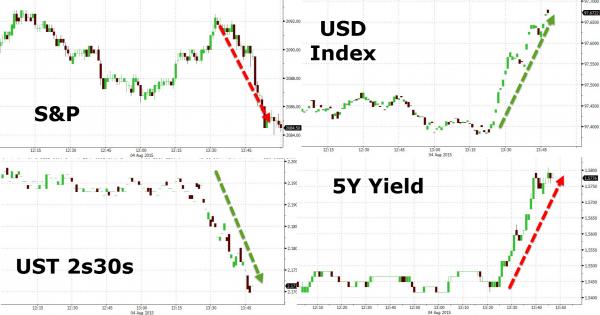 As The Wall Street Journal reports,
Federal Reserve Bank of Atlanta President Dennis Lockhart said the economy is ready for the first increase in short-term interest rates in more than nine years and it would take a significant deterioration in the data to convince him not to move in September.

 

"I think there is a high bar right now to not acting, speaking for myself," Mr. Lockhart said in an exclusive interview with The Wall Street Journal.

 

Mr. Lockhart is watched closely in financial markets because he tends to be a centrist among Fed officials who moves with the central bank's consensus, unlike those who stake out harder positions for or against changing interest rates. His comments are among the clearest signals yet that Fed officials are seriously considering a rate increase in September.
The only problem - the data does not support this bullshit at all...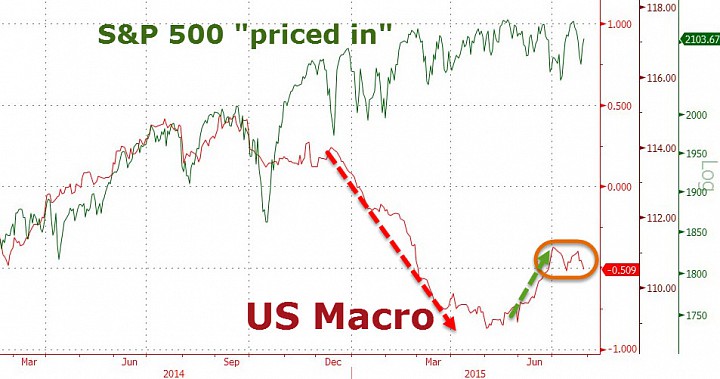 So why is The Fed so desparate? It seems the gap between markets (30Y) and fed credibility (ED short end) has never been wider as bonds track weak macro lower...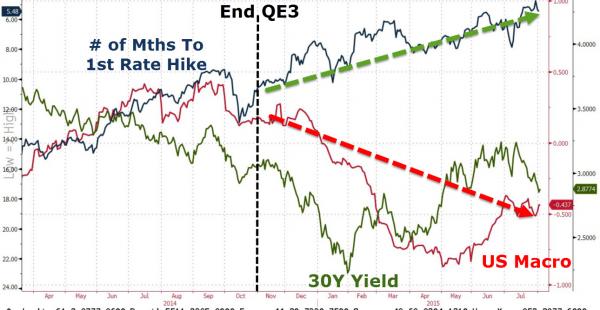 Charts: Bloomberg