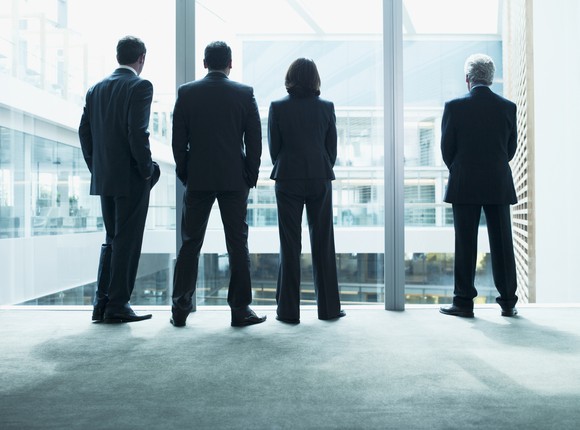 On the heels of a dramatic post-second quarter earnings run-up in shares, reports of a federal criminal investigation into its past business dealings has Valeant Pharmaceuticals (NYSE:VRX) investors back on the defense again. The reports of investigations into the company's use of Philidor (a specialty pharmacy it was closely tied to) aren't new, but the number of investigations does appear to be increasing, and that adds uncertainty to a story that was already pretty uncertain.
Smoke and fire?
Valeant Pharmaceuticals isn't hiding the various investigations into it from investors. In fact, the company's recently filed quarterly 10-Q with the Securities and Exchange Commission discloses an unfortunately long list of investigations into its past, including these low-lights:
September 2015: The U.S. Department of Justice Civil Division's investigation into violations of the False Claims Act arising from how Valeant unit Biovail Pharmaceuticals calculated and reported average manufacturer prices.
September 2015: The Department of Justice's investigation into Bausch & Lomb agreements and payments with and to medical professionals related to two surgical products. Valeant reports, "The government has indicated that the subpoena was issued in connection with a criminal investigation into possible violations of Federal healthcare laws."
October 2015: Investigations by the U.S. Attorney's Office for the District of Massachusetts and the U.S. Attorney's Office for the Southern District of New York involving patient assistance programs, including financial support provided to patients; its former relationship with Philidor and other pharmacies; accounting treatment for sales by specialty pharmacies; information provided to the Centers for Medicare and Medicaid Services; pricing (including discounts and rebates), marketing and distribution of products; Valeant's compliance program; and employee compensation.
November 2015: A subpoena from the staff of the Los Angeles Regional Office of the SEC related to its investigation of Valeant, including requests for documents concerning the company's former relationship with Philidor, its accounting practices and policies, its public disclosures, and other matters.
March 2016: An investigative demand from the State of North Carolina Department of Justice relating to Nitropress, Isuprel, and Cuprimine, including information regarding production, marketing, distribution, sale and pricing of, and patient assistance programs covering such products, as well as issues relating to the company's pricing decisions for certain of its other products.
April 2016: A Request for Information from the Autorite des...
More