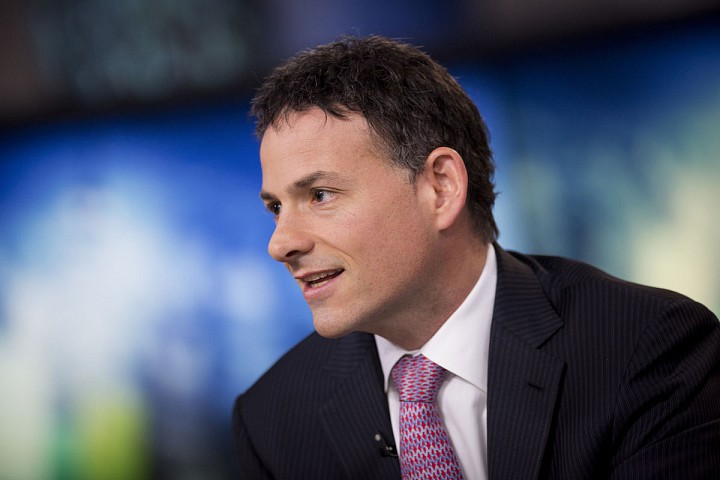 David Einhorn, the hedge-fund manager who oversees $8.8 billion, relied on derivatives earlier this year to raise his bet on Marvell Technology Group Ltd. without falling under regulations designed for corporate insiders.
Einhorn's Greenlight Capital Inc. increased its economic stake in Marvell to 12.4 percent from 9.7 percent by entering into total return swaps in January on about 12 million company shares, according to a regulatory filing last week. Einhorn was required to disclose the swaps because Marvell accelerated its stock repurchase program in December and January, reducing its shares outstanding and briefly pushing New York-based Greenlight's ownership above 10 percent.
Marvell was trading at less than $8 a share in late December after sliding 48 percent last year, in part because a jury awarded plaintiffs in a patent lawsuit against the company more than $1 billion. The swaps enabled Greenlight to buy on the cheap and wring extra benefit from the stock's 32 percent rebound in 2013 without becoming a 10 percent shareholder, a status that would have required the hedge-fund firm to divulge any subsequent trades at Marvell and surrender short-term profits to the semiconductor company.
Marvell was "hit by a lawsuit at the time that was influencing the share price," said Aalok Shah, a D.A. Davidson & Co. technology analyst in Lake Oswego, Oregon. "Subsequently people figured the lawsuit may not be as big a deal as originally assumed."
'Modernizing Reporting'
Some corporations say the use of derivatives to bypass disclosure requirements threatens the transparency and integrity of securities markets, potentially hampering their ability to raise capital. Derivatives, including those encompassing short positions, permit aggressive investors to secretly affect a stock and potentially influence the company behind it, New York-based law firm Wachtell, Lipton, Rosen & Katz said in a 2011 petition urging the U.S. Securities and Exchange Commission to require the contracts be counted toward beneficial ownership.
The agency will seek comments this year on "approaches to modernizing reporting by large holders," it said in an annual report published in December. Last month, the Canadian Securities Administrators proposed that equity derivatives be included when investors calculate...
More