Invest with Confidence. Are you a financial professional? Stay on top of your portfolio with Benzinga Pro's real-time newsfeed and alerts and never miss a headline again.
Don't miss the chance to try it FREE today.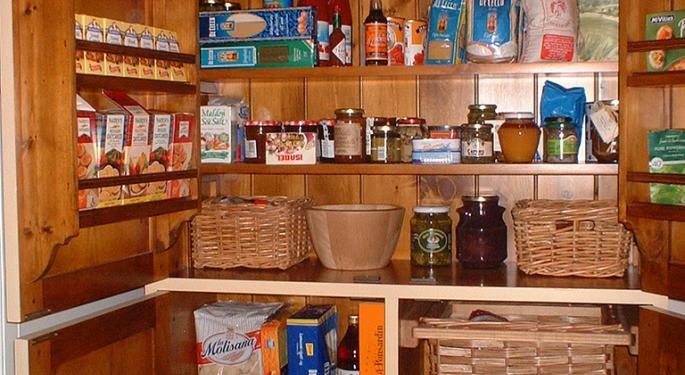 With the Consumer Staples Select Sect. SPDR (ETF) XLP up nearly 5 percent year-to-date and 6.4 percent over the past 90 days, there have been plenty of good times to be long the staples sector this year. However, with another bout of "sell in May and go away" potentially looming, this could be the time for late comers to consider consumer staples exchange-traded funds.
Give A High Five For XLP
With that in mind, it makes sense that XLP, the largest consumer staples ETF by assets, is S&P Capital IQ's focus ETF for the month of May. In addition to its solid performance, XLP is meriting of extra attention because investors have added more than $519 million in new money to the ETF this year.
Seasonal trends confirm that May is an ideal time to embrace the staples sector. Since 1999, the first full year of trading for the sector SPDR suite, XLP is the best-performing SPDR in May. XLP averages a gain of just over 1 percent in the fifth month of the year.
"Yet, we think investors should look to the sector for more than seasonal reasons. Although adverse foreign currency exposure will limit EPS growth in 2016, to just 2.6 percent, we expect currency pressures to moderate as the year progresses. Third and fourth quarter 2016 growth, according to Capital IQ consensus, is projected to be 6.3 percent and 9.7 percent," said S&P Capital IQ in a note out Monday.
Holdings
The $9.3 billion XLP is home to 39 stocks. Top 10 holdings include Philip Morris International Inc. PM PepsiCo Inc. PEP and Costco Wholesale Corporation COST.
Dividends
Another reason investors are fans of staples stocks and ETFs like XLP are dividends. XLP sports a dividend yield of nearly 2.4 percent, or more than 50 basis points above where 10-year Treasury yields were on Monday. S&P Capital IQ has Buy or Strong Buy ratings on 17 of the 37 consumer staples stocks in the S&P 500.
"S&P Global Market Intelligence equity analyst Joseph Agnese sees revenue growth supported by improved pricing power, aided by expanded marketing and R&D budgets, and more favorable volume trends. Further, he thinks operating margin expansion is likely to be achieved due to favorable commodity costs, productivity improvements, and other cost cutting initiatives. With strong and historically stable free cash flow generation Agnese sees ongoing share repurchase activity," said the research firm.
© 2016 Benzinga.com. Benzinga does not provide investment advice. All rights reserved.