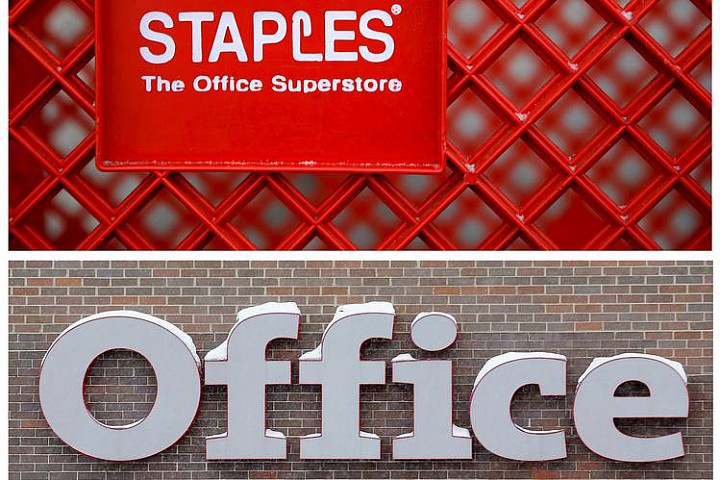 WASHINGTON—A federal judge Tuesday heard closing arguments in the government's antitrust challenge to the planned merger of office supply rivals Staples Inc. and Office Depot Inc., offering comments that could give hope—and worry—to both sides.
The Federal Trade Commission, which sued in December to challenge the merger, has struggled at times during more than two weeks of court proceedings. But on Tuesday the agency appeared to have a better day, at least on some issues.
U.S. District Judge Emmet G. Sullivan, who must decide whether to issue a preliminary injunction blocking the Staples-Office Depot deal, noted that the legal standards governing the case gave him a somewhat limited role, a fact that could benefit the FTC.
Judge Sullivan said his duty in deciding on the injunction was only to decide whether the FTC had established the building blocks of its case, not to conclude with finality whether the proposed merger would violate antitrust laws. He pointed to the FTC's plans to hold a separate, full-blown trial on the merger beginning next month.
The companies say that trial will never happen. If Judge Sullivan issues the injunction, the firms say they will drop the merger. And if he doesn't issue the injunction, that would amount to a ruling that...
More