Alibaba Group Holding Ltd (NYSE:BABA) stock is up by 70% this year. Analysts continue to remain bullish.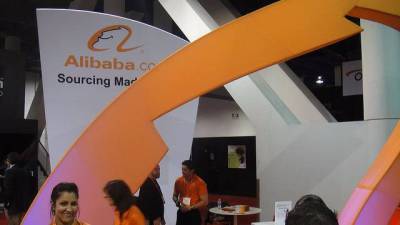 The Chinese eCommerce giant Alibaba Group Holding Ltd (NYSE:BABA) recently made headlines when it announced that the company will be following the lead of Amazon (NASDAQ:AMZN) by entering the smart speaker segment. Smart home devices like Amazon Echo are still in a nascent market which is growing at a rapid pace. The Echo line of speakers and other Alexa based devices are expected generate up to $10 billion in revenues in next few years for Amazon. Alibaba is now selling a $73 Echo-inspired smart speaker product in China.
Following Amazon's lead has worked well for the Chinese giant, be it in eCommerce or cloud computing. Both the divisions have continued to deliver driving strong overall revenue growth. Alibaba's revenue grew by over 46% YoY in FY 2017 while operating income grew by over 53% YoY. The company reported a healthy operating margin of 33%, and net margin of 27.6%. Over the past five years, Alibaba's revenue has grown at a compounded annual growth rate (CAGR) of 42.6% while free cash flow grew at a CAGR of 37%. Free cash flow in FY 2017 came in at $10 billion.
Both organic and inorganic growth has remained strong. The recent high-profile acquisitions of Lazada and Youku Tudou have made substantial contributions to the top line...
More