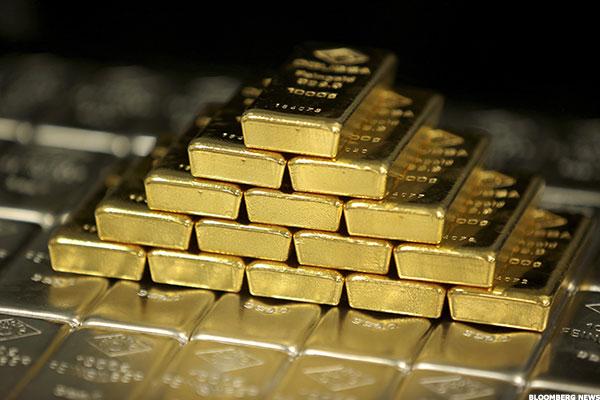 NEW YORK (TheStreet) -- Shares of Newmont Mining (NEM) are rising 3.33% to $45.65 late Tuesday morning as gold prices rally.
For December delivery, gold is rising 0.96% to $1,372.60 per ounce on the COMEX.
The precious metal is gaining today as talk of U.S. interest rate increases fade and the dollar is weaker today, Reuters reports.
Gold is non-interest paying and struggles to compete with assets that bear a yield when the Federal Reserve hikes interest rates. The metal is also more expensive to foreign investors when the greenback is...
More