Apple Inc. (NASDAQ:AAPL)'s latest iPhone 6S and 6S Plus are barely a week old, and people have started looking forward to its successor, likely to be called iPhone 7. Earlier this week, ConceptsiPhone showed off an iPhone 7 rendering, imaging what the device would look like. And now Apple has been granted a patent that has fueled speculations that the next year's iPhone would feature a curved and flexible screen.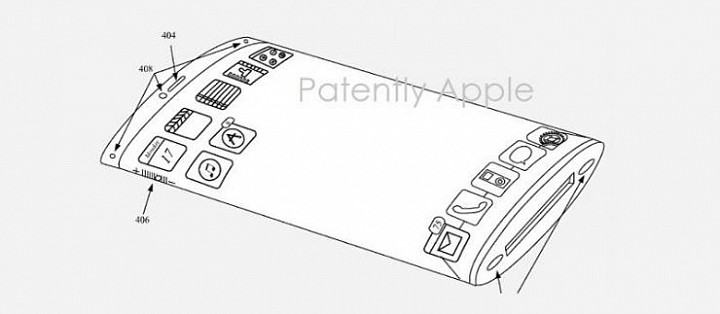 The Cupertino-based tech giant had filed a patent for this technology in 2013, and was granted the patent by USPTO earlier this week. Apple could use this "glass wraparound design" to show more content even without having to increase the phone's size. The tech giant could fold the iPhone 7 display such that the photos and videos would appear as if they were coming from a "continuous loop," says Phone Arena.
Apple could use the patent to give the future iPhones a spherical, cylindrical, or any other shape. The Cupertino company has...
More