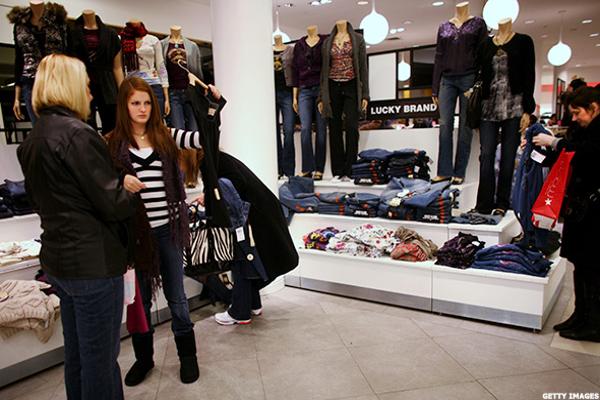 Wall Street may have largely cheered the first round of second-quarter retail earnings this week (Target (TGT) and Walmart (WMT) report next week), but the underlying numbers suggest many players continue to struggle with the shift to online shopping and tepid U.S. consumer spending.
The struggles were front and center in the latest government retail sales data. Retail sales in July were unchanged following an upwardly revised 0.8% gain in June, the Commerce Department said Friday. Excluding automobiles, gasoline, building materials and food services, retail sales were also unchanged last month after rising 0.5% in June.
While sales at department stores fell 0.5% in the month, sales at non-store retailers -- which...
More