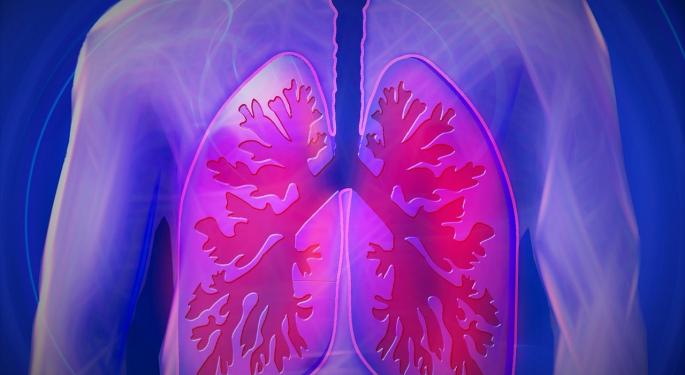 At a time when Nivalis Therapeutics Inc NVLS 59.04% is being thrashed with multiple downgrades, H.C. Wainwright maintains its Buy rating, despite the announcement of a trial miss.
Trial Miss And Share Reaction
Shares of Nivalis plunged to a new 52-week low of $2.58 after it reported that the Phase 2 study of cavosonstat as an add-on to Orkambi in Cystic Fibrosis (CF) patients with F508del missed its primary endpoint. CF is a genetic disorder affecting mainly the lungs, but also the pancreas, liver, kidneys and intestine.
In a press release, the company said the trial failed to show benefit in absolute change in percent predicted FEV, the trial's primary endpoint, or in sweat chloride reduction at 12 weeks.
Analyst Remains Positive
However, analyst Andrew Fein is positive on the company's cash position (about $60 million expected by year end), as well as its "advanced" know-how in CF development versus its peers.
Fein noted that Nivalis could optimize the development of many of the current available assets in the CF space (private companies and/or Phase 1/2 assets).
The analyst also noted that the company's in-house expertise of CF scientists and trialists, coupled with its cash balance, "creates an appealing CF development machine (whether for in-licensing or reverse merging)."
"For these reasons, even if we take cavosonstat completely out of the picture, we believe that Nivalis stock deserves an optionality premium beyond its cash reserve," Fein wrote in a note.
However, the analyst slashed the price target on the shares to $6, which includes $3 for cash and $3 for a potential incoming CF development program.
At last check, shares of Nivalis had plummeted 56.80 percent on the day to $2.70 on a volume of 2.61 million shares versus its three-month average of 70,200 shares.
| Date | Firm | Action | From | To |
| --- | --- | --- | --- | --- |
| Nov 2016 | Raymond James | Downgrades | Outperform | Market Perform |
| Nov 2016 | Cowen & Co. | Downgrades | Outperform | Market Perform |
| Nov 2016 | Baird | Downgrades | Outperform | Neutral |
© 2016 Benzinga.com. Benzinga does not provide investment advice. All rights reserved.