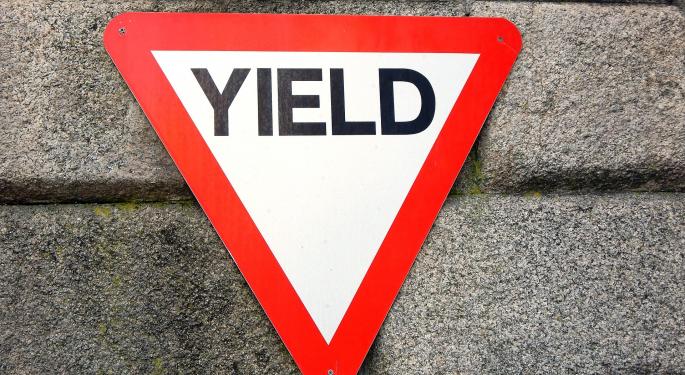 Each of the 30 members of the Dow Jones Industrial Average pays a dividend, but it was not until December that an issuer of exchange-traded funds decided to spin the Dow on a yield-weighted basis.
That ETF is the Guggenheim Dow Jones Industrial Average Dividend ETF DJD. DJD tracks the Dow Jones Industrial Average Yield Weighted Index, which, as its name implies, is the yield-weighted answer to the price-weighted Dow. So, while the traditional Dow's largest holding will be the stock with the highest price tag, currently 3M Co MMM 0.1%, DJD's biggest holding will be the Dow stock with largest dividend yield.
DJD's largest holding currently is Chevron Corporation CVX 0.26%, the second-largest U.S. oil company. As of July 20, DJD sported a dividend yield of 2.67 percent, a decent advantage over the 2.3 percent yield found on the SPDR Dow Jones Industrial Average ETF DIA 0.29%.
More importantly, DJD's strategy is producing superior returns against the traditional Dow. Year-to-date, the Guggenheim ETF is higher by almost 7.55 percent, an advantage of more than 130 basis points over the Dow.
How DJD Works
DJD's performance underscores investors' enthusiasm for yield this year. Fun fact: Thirteen of the 30 Dow stocks are up at least 10 percent year-to-date and eight of those 13 are DJD's top 10 holdings. Boeing Co BA 0.04% and Intel Corporation INTC 1.14% are the outliers.
Underscoring the differences between DJD and the Dow is another interesting fact: International Business Machines Corp. IBM 1.01% and Boeing are the only stocks that are members of DJD's top 10 holdings and top 10 members of the regular Dow. IBM is the Dow's third-largest holding while occupying the fifth spot in DJD.
While the weighting methodologies are clearly different, DJD and the Dow are not far off with their largest sector allocations. For example, the Guggenheim ETF devotes a combined 38 percent of its weight to industrial and technology stocks while those sectors combine for about 37 percent of the Dow. Healthcare and financial services combine for about 28 percent of the Dow and over 24 percent of DJD.
Did you like this article? Could it have been improved? Please email feedback@benzinga.com with the story link to let us know!
© 2016 Benzinga.com. Benzinga does not provide investment advice. All rights reserved.