If Valeant had hoped today's previously announced 8:00 am conference call, which is supposed to explain its relationship with Philidor and its network of pharmacies in general or, as the company put it, "to lay out the facts including allegations made against our company regarding our relationship with Philidor and R&O, our accounting practices, and channel stuffing that contain numerous errors, unsupported speculation and incorrect interpretations of facts and circumstances", would come and go and the price of VRX stock would promptly surge right back to $200, it was due for a very rude awakening when not one but two pieces came out once again slamming the company's business practices, and leading to even more questions about potential fraud at the increasingly more Tyco-esque roll-up.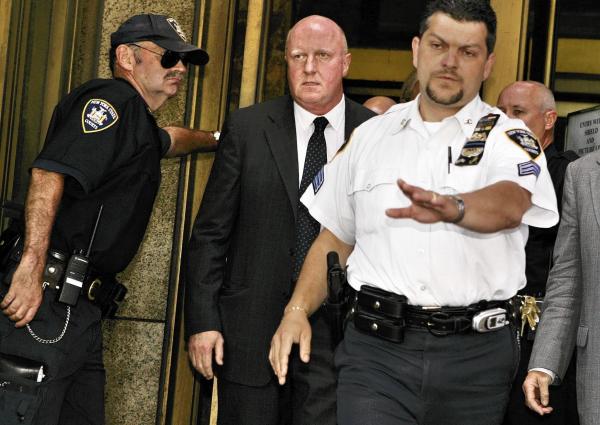 But while the topic of Philidor ownership, one which Valeant has not address directly yet and which is at the heart of the issue of potential criminal impropriety, will clearly be a sticking point in today's call, a just as relevant topic is how much of Valeant's "organic" revenue is a result of Valeant's "ghost" pharmacy network.
Last night, the Southern Investigative Reporting Foundation (or SIRF), whose previous reporting served as the basis for Citron's latest research report, released a follow up piece in which it calculated just how relevant to Valeant's top (and bottom) line is the Philidor specialty Pharma channel. In a word: very. From SIRF:
In the second quarter, Valeant's 8-K reported "organic" sales growth of 19%, with revenue growing $691 million, to $2.73 billion from $2.04 billion. Of this $691 million, however, at least $392 million was attributable to acquisitions, with the $299 million balance organic revenue.

 

The Kaufman declaration's release of the Philidor/Valeant invoices to R&O imply a prospective quarterly sales run-rate of about $55 million (an average $4.6 million weekly shipment multiplied by 12 weeks.) This would have accounted for 18.5% of Valeant's total organic growth in the second quarter. From there, it's a sure bet that given the prominence of West Wilshire to Philidor's billing unit, its sales volume would easily surpass R&O.

 

Notionally, organic growth equal to 40% or more of that $299 million could have come from two pharmacies that even the most gimlet-eyed Valeant sleuth didn't suspect existed.

 

It also becomes much easier to understand why Valeant's management didn't immediately sever the relationship with Philidor.
And then there was an article released overnight by the WSJ, which looks at the already shady cross-relationships not only at the corporate level, but at the individual level as well:
Around the Phoenix-area offices of mail-order pharmacy Philidor Rx Services LLC, employees said they often ran into a friendly colleague named Bijal Patel who tracked prescriptions. But when the employees got an email from the colleague, they say he used a different name: Peter Parker, the alter ego of Spider-Man. As late as Sunday afternoon, the LinkedIn page for a man named Bijal Patel identified him as manager of access solutions at Valeant in Scottsdale, Ariz. Mr. Patel didn't respond to requests for comment.

 

The Valeant employees were placed at Philidor while the pharmacy was in its infancy, to provide help on "structures and processes," said a Philidor spokeswoman. She said in a statement that the Valeant employees set up separate Philidor email accounts, under "clearly distinguishable names," to keep "their internal Philidor communications separate from the Valeant communications, primarily to reduce the risk of incorrectly sharing either company's proprietary information."

 

The use of alternative names by workers at Philidor is one of a number of new details emerging about the relationship between Valeant and the network of specialty pharmacies it uses to distribute drugs. The relationship is at the center of questions that investors have raised about the strength of the drug company's operations and the disclosures of its business ties.
There is much more in this ongoing story, but the general theme of Valeant desperately trying to cover up its relationship with a specialty pharma network, one which should have been an independent prescriber of medications but clearly had at least some conflict of interests, will virtually assure regulatory scrutiny and government oversight. However, this is par for the course for any aggressive acquisition roll-up, which since the days of Tyco hopes (and usually gets away with) confusing its analyst coverage as to what is taking place in the organic business, thanks to the constant smoke and mirrors of its aggressive acquisition strategy, further assisted by its soaring stock price as the company's growth becomes its own self-sustaining Ponzi scheme... until something like this happens and pops the bubble.
One thing is certain: VRX will not be using its overvalued stock price as M&A currency for a long time, and with its debt already trading at 50% probability of default levels, the next step for Valeant, if any, will be liquidating assets.
Finally, this appears to be dawning on management too, which after days of denying everything, in a shocking development announced this morning that it would establish an "ad hoc committee of the board to review allegations related to the company's business relationship with Philidor and related matters." Which, for all intents and purposes, if either admittion of guilt, or admission that the company was unaware of everything happening under its roof, both just as bad. From the release:
Valeant Pharmaceuticals International, Inc. (NYSE: VRX) (TSX: VRX) announced today that its Audit and Risk Committee and the full Board of Directors have reviewed the company's accounting for its Philidor arrangement and have confirmed the appropriateness of the company's related revenue recognition and accounting treatment.

 

Based on its review conducted to date, Valeant also believes that the company is in compliance with applicable law. In light of the recent allegations made regarding Philidor, however, the Board of Directors has decided to establish an ad hoc committee of the board to review allegations related to the company's business relationship with Philidor and related matters. The committee will be chaired by Robert Ingram, the company's lead outside director. Other members will include Norma Provencio, chairman of the audit and risk committee; Colleen Goggins; and Mason Morfit, who has been appointed to the Board as an independent director.

 

"As we have said previously, our accounting with respect to the Company's Philidor arrangements is fully compliant with the law," J. Michael Pearson, Chairman of the Board and Chief Executive Officer of Valeant said. "However, other issues have been raised publicly about Philidor's business practices, and it is appropriate that they be fully reviewed. This decision to create an ad hoc committee of the board, which I fully support, will help free management to focus on continuing to serve doctors and patients and run our business."

 

"We operate our business based on the highest standard of ethics, and we are committed to transparency. These values are at the core of our business model, and if we find violations we will take appropriate action," Pearson said.

 

"The board has complete confidence in Mike Pearson's performance as CEO and has fully supported the company's specialty pharmacy strategy. Mike operates with the highest degree of ethics, and we believe it is important that he and the management team be allowed to focus their efforts on continuing to serve patients and doctors and create long term value for our thousands of individual and institutional shareholders," Ingram said.
And with that, all eyes, or rather ears, turn to Valeant's conference call this morning at 8:00 am which can be accessed as follows:
Dial-in number (877) 876-8393, confirmation code 67537440.
International dial in number (973) 200-3961, confirmation code 67537440.
Good luck, Valeant - judging by Valeant's stock price which is now down 14$ and back under $100, you will need it.
Below is the full 90 page slidedeck (golf clap Bill) Valeant just released ahead of its conference call (pdf link):