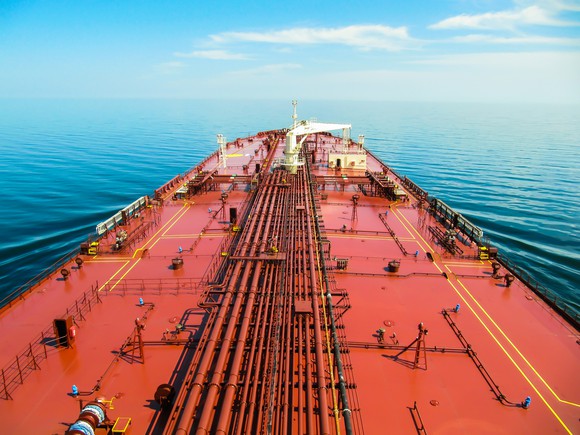 What happened
Shares of Teekay Corporation (NYSE:TK) surged 22.1% in August. Much of the gain in Teekay's shares is a result from one of its subsidiaries -- Teekay LNG Partners (NYSE:TGP) -- producing better results as LNG shipments start to ramp up globally. At the same time, results from its two other subsidiaries -- Teekay Tankers (NYSE:TNK) and Teekay Offshore Partners (NYSE:TOO) -- pretty much held serve, which is enough in the tough operating environment those two entities are facing today.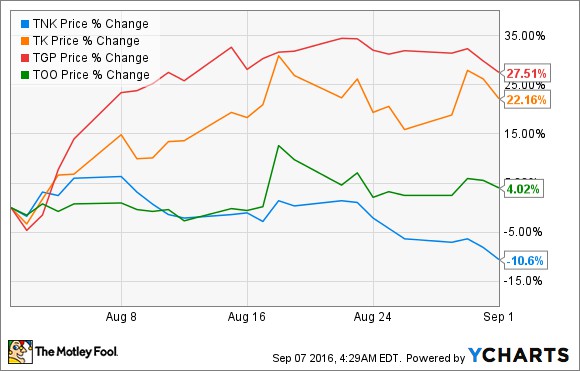 So what
On August 4th, every company withing in the Teekay family reported earnings. The biggest surprise for investors was the results that Teekay LNG Partners was able to produce. Not only did the company generate an increase in revenue and distributable cash flow from the prior quarter, but it also announced that two of its newbuild vessels -- one Liquefied Petroleum Gas carrier and one Liquefied Natural Gas carrier -- immediately started work on long term charters. This suggests that the company should see even better results in the coming quarter.
The other thing working in Teekay LNG Partner's favor was that it was able to secure $900 million in lending to support the buildout of several vessels in the company's backlog. Some of these vessels are already designated for charter with LNG projects...
More