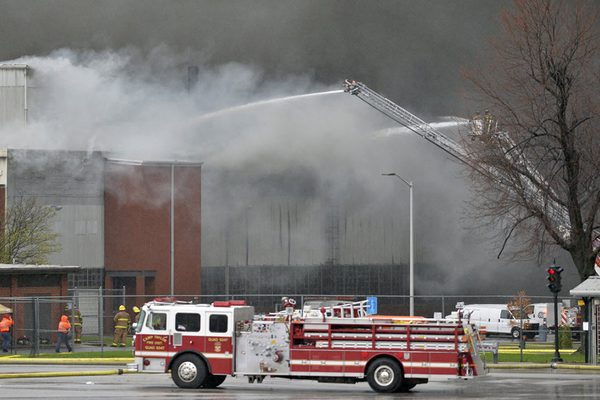 General Electric's (NASDAQ:GE) Appliance Park in Louisville, Kentucky got attack by fire this morning . Fire spread in larger area of Appliance park creating huge columns of smoke which put more than 100 firefighters in a battle .
After the disaster company shuttled down the production at the  manufacturing center that employs thousands.
GE spokeswoman Kim Freeman says there are no known injuries.
She says the building engulfed in flames is occupy with offices and storage park , and is also used by a private logistic center and warehouse for different distributors .
News media reports say the cause is not yet known..