Bank of America (NYSE:BAC) shareholders voted to keep Brian Moynihan in the dual roles of chairman and chief executive officer of the Charlotte, N.C.-based lender.
Preliminary results showed that 63% of shareholders approved of last year's changes in the bank's bylaws, which put Moynihan in the chairman position. Some investors, including the pension funds for California public employees and New York City, had called for splitting the roles.
BofA shares were down 1.3% to 15.50 on the stock market today.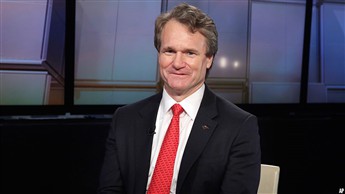 Moynihan's opponents argued that poor corporate oversight...
More