Who could have seen that coming? For 2 days, oil has surged on every headline (good or bad) as algo-mania created the 2nd best performance in 4 years.. and then API reports an absolutely massive 12.2 million (almost 4 times larger than the 3.4mm estimate). If this corresponds to the DOE inventory data tomorrow - this is the biggest inventory build since 1985... Crude prices are... not up...
*API SAID TO REPORT U.S. CRUDE STOCKPILES UP 12.2M BBL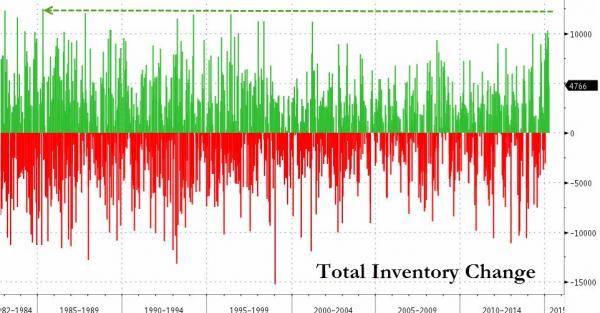 The result.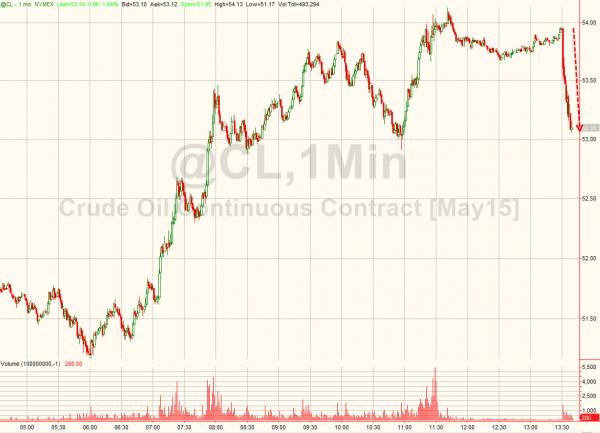 So to get this straight... we have the biggest inventory build in 30 years, and the 13th week in a row of inventory bulds (an all-time record) and oil rwtraces $1 of its epic farce $3 gain on the day!
Oh, and the cherry on top: if the EIA confirms the Cushing stockpile increase of 1.2MM tomorrow, the hub is now, according to Goldman estimates, just about 90% full!