To follow up our look at the
EUR/GBP from yesterday
, the pair has seen the bearish followthrough that I had anticipated.
<!== INSTRUMENT %% %240% ==!>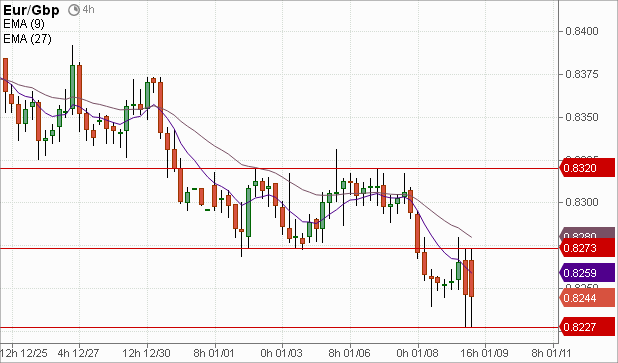 When we last looked at this pair, it had just pierced the 0.8275 support.

Now, it has managed to retest that old support as resistance - a good sign for further bearish action.

With the ECB rate decision and Draghi press conference, the EUR weakened, which meant the pair has not put in a new low near 0.8225.

This is a constructive break with the pair now setting up a new 50 pip range.

The idea here then would be to short the pair whenever it rallies, preferably to the newly established resistance level.