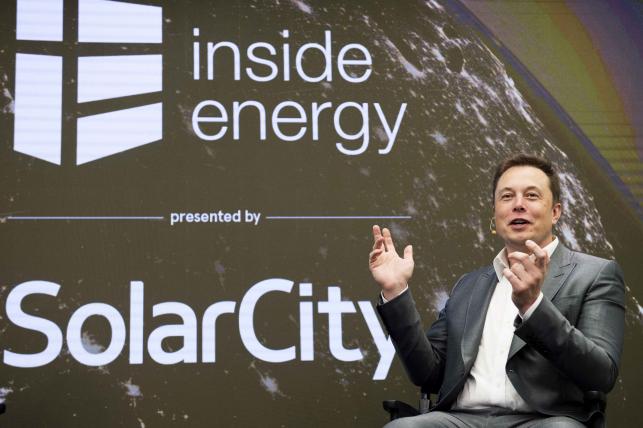 Tesla Motors Inc TESLA.O and SolarCity Corp SCTO.O have made progress in putting together a deal that will merge the electric car maker and the solar panel installer, people familiar with the matter said.
The two companies, which count billionaire Elon Musk as a major shareholder, are in the final stages of carrying out due diligence on each other, and could agree on the terms of a deal in the coming days, though it is still possible that their negotiations end unsuccessfully, the people said on Saturday.
It could not be learned whether SolarCity would be successful in including a go-shop provision...
More