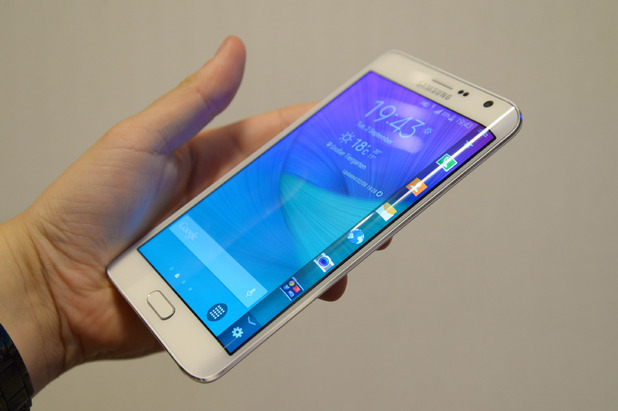 Samsung (NASDAQ:SAME) raises a challenge with his new handsets Galaxy S6 and S6 Edge. These are Samsung's finest and best-looking smart phones till date.
Samsung Galaxy S6 is available in Different Colours and has a strong resemblance with Iphone 6.When you hold them up to light you can easily find a change in colouring on the body of devices, a beautiful feel of touch.
Both of phones have 5.1-inch Quad HD Super Amoled display and these phones are eye popping. In S6 on the edge you can use a edge to see the clock, Notifications etc. you can have the Edge screen light up in different colours when there are notifications from designated contacts.
New Features are added to them like
wireless charging
Mobile payments
Improved fingerprint scanners-
Phones are laces with 16 megapixel primary camera and 5mp secondary camera. Fingerprint sensors that you can use to not only unlock the device but to authenticate retail transactions as part of Samsung Pay which is quite better. A Special Feature added to this phone is that we have to just put a finger on Home Screen and you will be in there is no need of sweeping . The phones support common wireless charging standards.
Battery of phone is non removable, and the phone comes in 32, 64,128 GB variants and there in memory card slot provided. Other then this phone is not water resistance as S5 was. Phone Runs on Android Lollipop Platform.