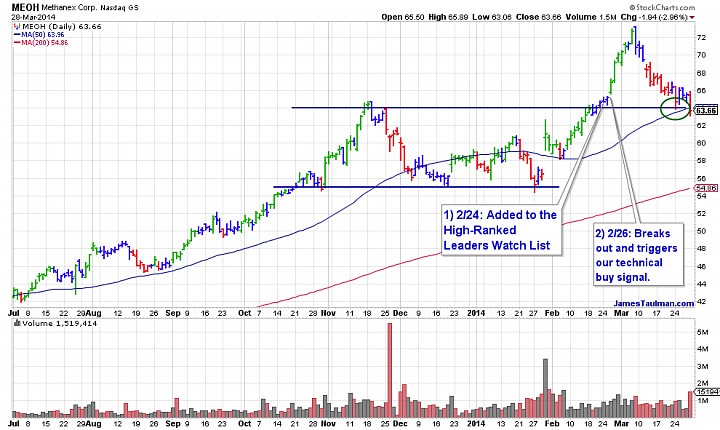 Gets back above the 50 day moving average this week with volume conviction.

Was holding up very well near logical support of the 50 day moving average, until the previous Friday 3/28 when shares lost -3% on a +65% increase in the daily trading volume. That negative action continued on the past Monday, with a considerable dip below the 50 day moving average, yet that was only brief.
Up until the day when shares made a negative reversal from the highs on 3/7, this stock has continued to charge higher with a series of volume-backed sessions after first breaking out for us on 2/26.
What followed was a two week pullback that was rather un-alarming, as it had not a single day with any significant concerns, nor any signs of weakness. However, last Friday's close was at a new recent low, just below the 50 day moving average, and somewhat surprising.
As noted last week – "For anyone who still holds shares of this once worry-free +10% winner, you would at the least want to see shares make a stand here, or a move higher with volume conviction." Beside the brief dip on this Monday, that is what has basically happened this past week.