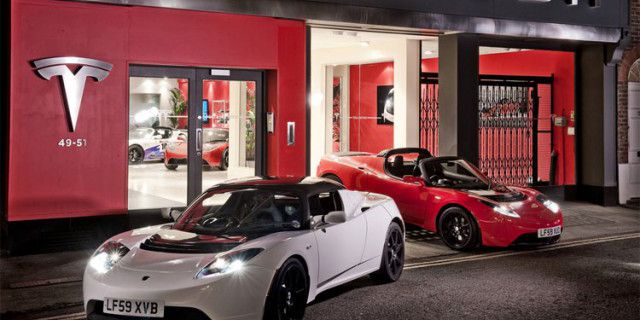 Tesla Motors Inc. closed above $200 for the first time amid speculation about the nature of a 2013 meeting between the electric-car maker's chief, Elon Musk, and Apple Inc. (AAPL)'s head of mergers and acquisitions.

Musk, Tesla's chief executive officer and co-founder, met with Apple's Adrian Perica in early 2013, the San Francisco Chronicle said on Feb. 16, citing a person familiar with the matter who wasn't identified. Liz Jarvis-Shean, a Tesla spokeswoman, declined to comment on the story. Kristin Huguet, a spokeswoman for Apple, also declined to comment.
Tesla, which is scheduled to release fourth-quarter and 2013 results tomorrow, rose 2.8 percent to $203.70 in New York, the highest ever closing price for the maker of Model S sedans. The Palo Alto, California-based company's shares have surged more than fivefold in the past 12 months.
More info here:
http://www.bloomberg.com/news/2014-02-18/tesla-shares-rise-to-record-on-apple-acquisition-speculation.html