China's political elite will meet at the beach resort of Beidaihe to determine the future leadership of the Communist Party ahead of a big shakeup of the top level of government later this year.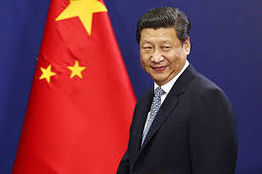 CNBC has a good story looking at the gathering of political heavyweights outside of Beijing at a time when President Xi Jinping is tightening his grip on the party:
For President Xi Jinping, this is an opportunity to install loyalists and shore up his legacy. Who gets promoted and who doesn't could have a major global impact, as the world's second-largest economy posts its slowest pace of growth in a quarter of a century.
"Leadership change is always important in every country ... but in China, relatively speaking, for the outside world, it's still quite mysterious," said Cheng Li, director of the John L. Thornton China Center at the Brookings Institution. "The impact of China's importance and influence is on the rise — it's already become a world leader ... so therefore, we do need...
More