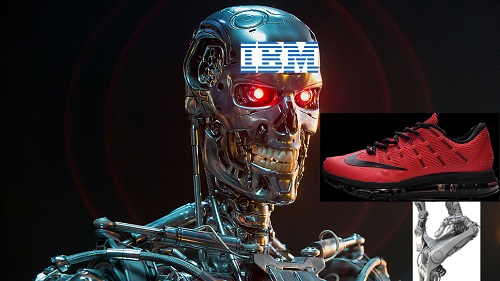 In an announcement that probably surprises nobody, Watson, the Jeopardy-winning supercomputer designed by International Business Machines (IBM), today produced a list of the most popular items for Christmas this year. At the top of that list is the Apple (AAPL) watch, followed by Nike (NKE) Air Max running shoes, and "Call of Duty" by Activision-Blizzard (ATVI).
Obviously the techniques that Watson uses are proprietary, but one could arrive at similar conclusions by using the TickerTags application, which scans social media channels like Twitter (TWTR), blogs, web forums, and other unstructured sources of web data to see what brands are being discussed the most.
If you don't have billions of dollars sitting around to buy a Watson, TickerTags can be yours to try for FREE by going to https://www.tickertags.com/. I use and recommend this app in the research I do for both Brand Power and Seeking Alpha.
IBM closed up $2.00 today to $135.82. Apple closed up $3.60 to $117.29, Nike closed up $3.20 to $125.78. 
Activision-Blizzard closed up 75 cents to $36.87. I wrote a piece recently for Seeking Alpha talking about how ATVI is doing a great job of preventing Disney (DIS) from gaining market share against their Skylanders products. I produced a 3-month chart showing searches for Skylanders against Disney Infinity and you can see that my own research is being confirmed that Skylanders has been more popular. You can read that article here.