The only reason investors would be skeptical about Southern Co.'s (SO - Get Report) 18.3-million-share offering is if they are existing shareholders and hate dilution.
However, taking a piece of Southern's pie would be a prudent decision not just for existing investors but also new ones who are seeking robust income streams.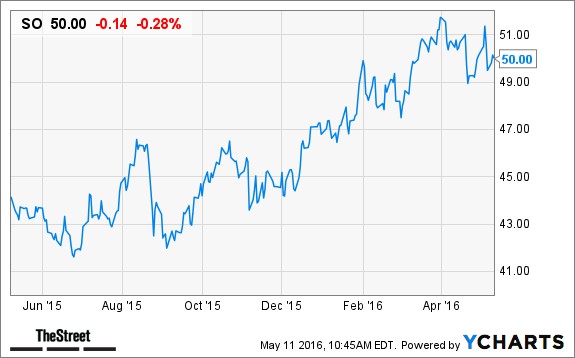 With more than 4.5 million customers and about 44,000 megawatts of generating capacity, this Atlanta-based premier energy company caters to the Southeast through its subsidiaries. Southern owns electric utilities in four states, namely, Alabama Power, Georgia Power, Gulf Power and Mississippi Power, as well as a budding competitive generation company, Southern Power.
Must Read: How the Three Largest U.S. Banks Got So Big -- And What's Next
Southern also is a licensed operator of three nuclear-generating plants through Southern Nuclear and fiber optics and wireless communications via SouthernLINC Wireless and Southern Telecom.
The energy company's low-emission $6.7 billion Kemper County coal plant will commence operations this summer. After more than two years of delays and cost overruns, this news comes as a relief.
Southern's Vogtle nuclear plant is expected to open by 2020 and will enhance the...
More