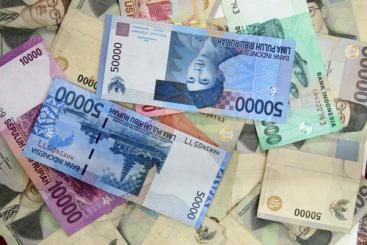 (Image source: dinartrade)
In an attempt to provide support to the rupiah, the central bank of Indonesia increased its key policy rate by 25 basis points to 7.25% and also raised the overnight deposit rate (FASBI rate) by 25 basis points to 5.50%. This is the fourth time this year that rates have been increased by Bank Indonesia. Year-to-day, the rupiah has depreciated 16 percent against the dollar. The rate tightening is unlikely to help the decelerating rupiah because the constant rate hikes are causing the central bank to look extremely reactionary. 

What is troubling about these rate hikes is that the economic in indonesia slowing down, which is counterintuitive to raise rates. Inflation in the country is above 6 percent. In addition, Bank Indonesia has cut the full-year economic growth from a range of 5.8%-6.2% to 5.5%-5.9%. The rate hikes do not make sense to me.