Investing: "It's not supposed to be easy. Anyone who finds it easy is stupid." – Charlie Munger
Over the past 2 years, McDonald's stock is up over 70% while Chipotle's is down 38%.
Was this expected to happen? Not exactly.
In July 2015, Chipotle's stock had advanced 70% over the prior 2 years while McDonald's gained only 4%.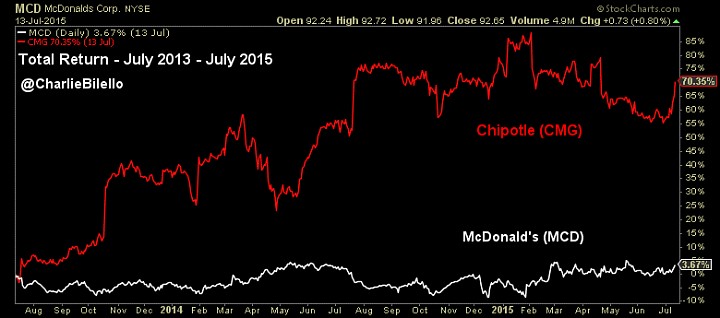 At the time (2 years ago), most everyone was bullish on Chipotle and bearish on McDonald's. A few reasons why, beyond the wide differential in recent stock market performance:
First-level thinking in July 2015 would have consisted of the following:
Chipotle is great company and McDonald's is bad...
More