Following API's bigger than expected inventory draw, DOE confirmed a 1.925mm draw (more than expected) but the bigger story is likely that crude production rose 0.21% - the first rise in 8 weeks. Crude's initial reaction was dip but algos have morphed that into a rip now above $47.
Inventories draw again...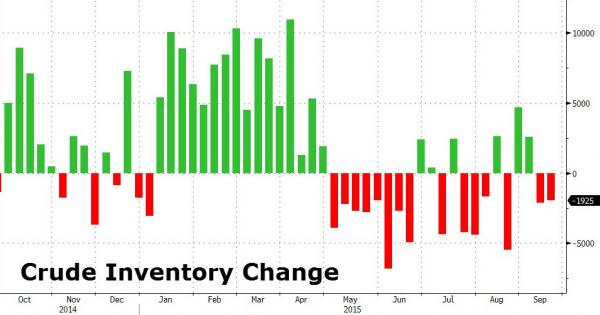 But production rose for the first time in 8 weeks... (notably though the rise was due to Alaska with 0% growth in The Lower 48)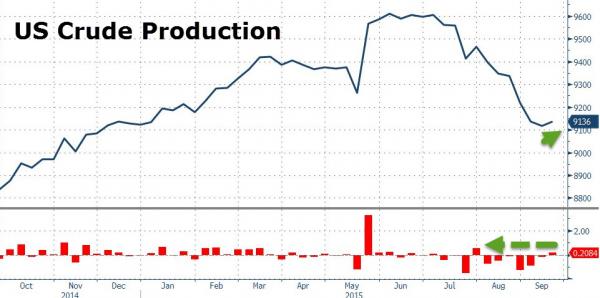 And so for now the machines are focused on inventories and not production...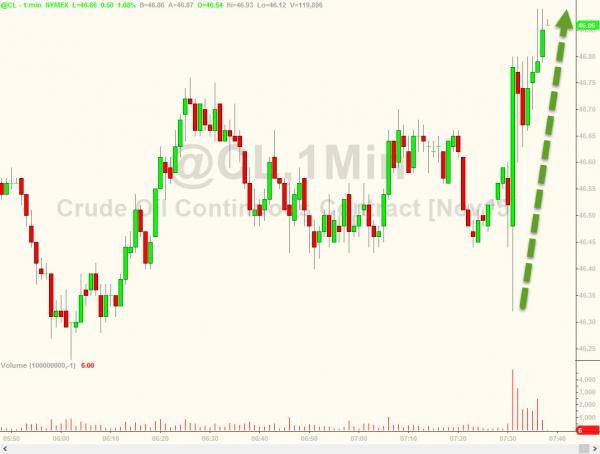 Charts: Bloomberg